Tom Waits: Blue Valentine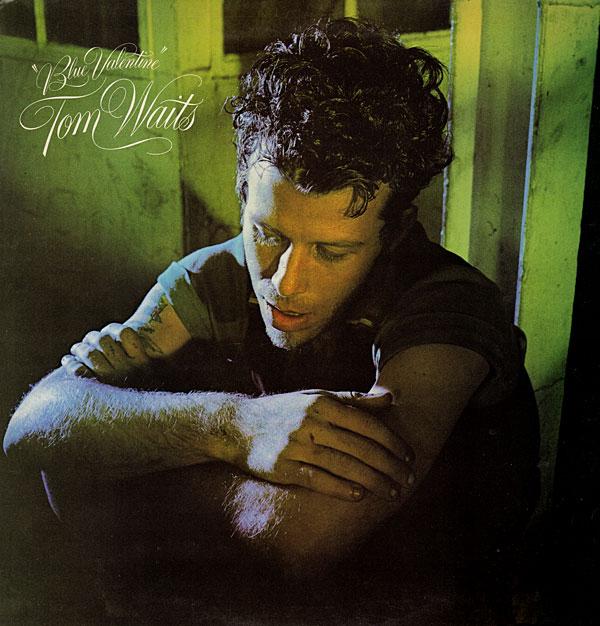 Waits once joked he wrote only two kinds of songs, describing them as grim reapers and grand weepers. And while this 1978 album was not a best-seller, it saw him refine his beat poet balladry by drawing on the blues, resulting in some of his greatest tracks
Millions first encountered the name Tom Waits when he was listed as the composer of 'Ol' 55', one of the stand-out tracks on The Eagles' 1974 album On The Border. Anyone sufficiently smitten by that ultra-smooth slab of Californian country rock to wonder who this songwriter was, probably went on to discover that Waits resembled The Eagles about as much as Bob Dylan resembled Peter, Paul And Mary.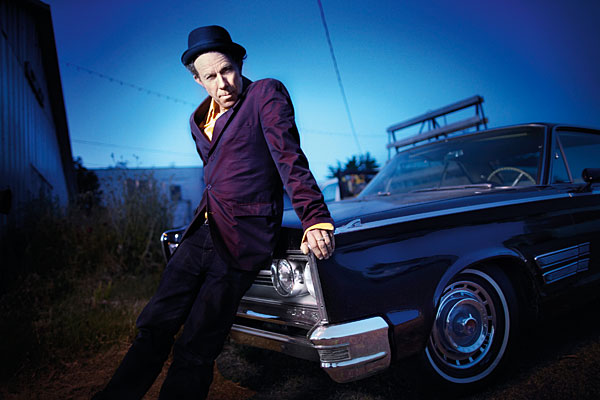 Indeed, Waits was quick to disassociate himself from The Eagles, at one point declaring their albums to be 'good for keeping the dust off your turntable and that's about all'. Yet there were clues in 'Ol' 55' – notably the lines 'Well my time went so quickly, I went lickety-splitly, out to my ol' 55' – that this man crafted words and rhymes with a skill that went way above and beyond that expected of the laid-back singer-songwriters at work in the mid '70s.
Still, many who were curious enough to seek out and explore Waits' solo albums, often found themselves immediately put off by his half-croak, half-growl voice. But those who found that unique sound compelling were hooked for life.
Growing Stature
Blue Valentine, released in 1978, was Waits' fifth studio album, and while not his best-known, best-loved or best-selling collection, it has steadily grown in stature to the point where it has justly earned our coveted Vinyl Icon status while numerous multiplatinum albums have not – and may never…
Gutteral Groan
The album opens with the singer's first-ever cover version, a gorgeously orchestrated interpretation of the timeless Bernstein-Sondheim classic 'Somewhere', from West Side Story. Given Waits' gutteral groan of a voice it should not work, but it's perfect, and it reveals how closely the desperate 1970s characters in Waits' songs mirror the 1950s kids in West Side Story. It feels like a song that Waits himself might have written, if Bernstein and Sondheim hadn't got there first.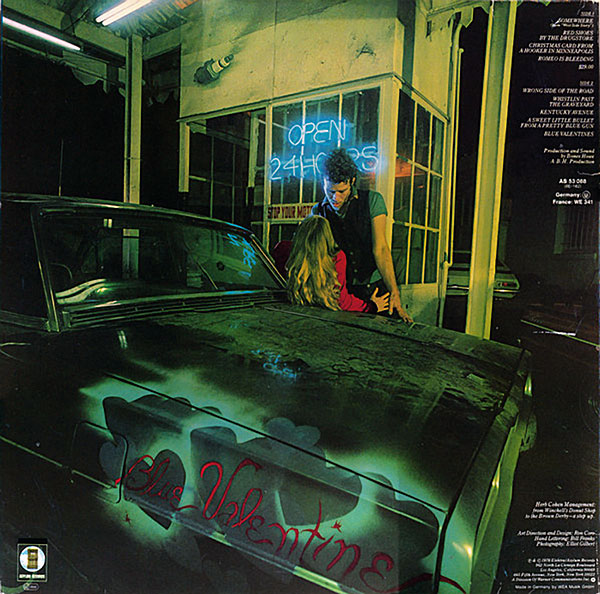 Next up is 'Red Shoes By The Drugstore', an atmospheric Waits rap which functions mainly as a bridge between 'Somewhere' and the LP's first truly great song, 'Christmas Card From A Hooker In Minneapolis', easily among the saddest songs ever written. Against a jazzy piano from George Duke, Waits dictates a letter from a prostitute which starts in an optimistic vein but eventually spirals down into the misery of her real life.
Waits' songs were always, effectively, short hard-boiled detective stories, and with this album he found the perfect setting for them, by moving away from rock more towards blues and jazz. It was a change that suited producer Bones Howe, who had cut his teeth in the '50s working with Sinatra, Ella Fitzgerald and Ornette Coleman.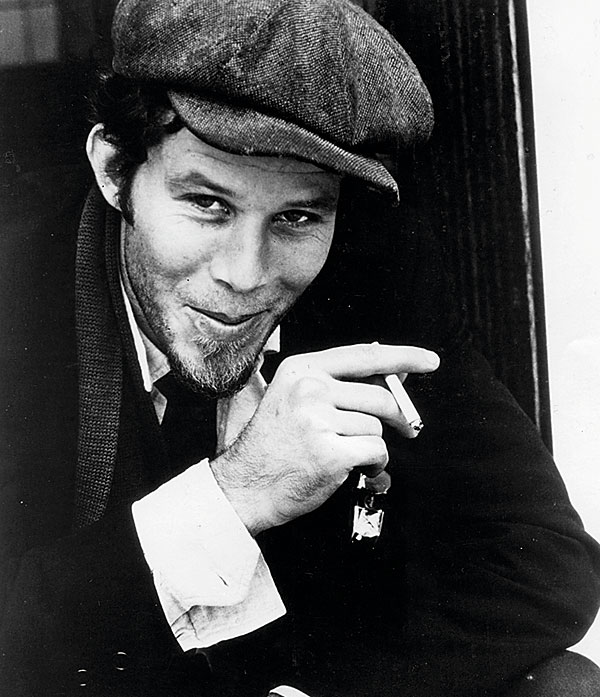 Violent Tale
According to Howe, who rated Waits as his favourite among all the artists he had worked with, 'He wanted to do a blues record and that's about as close to a blues record as Waits can make. It was a lot of fun doing it'. Remember, though, that blues nowadays usually means electric guitar Chicago blues, whereas for both Howe and Waits it was a much older style that inspired them.
'Christmas Card' is followed by 'Romeo Is Bleeding', a violent tale about a Mexican gang leader who dies with a bullet in his chest. This one splits the critics over whether it's the best track on the album or just a re-write of Waits' 1976 song 'Small Change (Got Rained On With His Own .38)'. I fall into the second camp here, as I see no reason why a songwriter shouldn't revisit his old songs if he feels he has something new to add to their story, which I believe Waits did in this instance.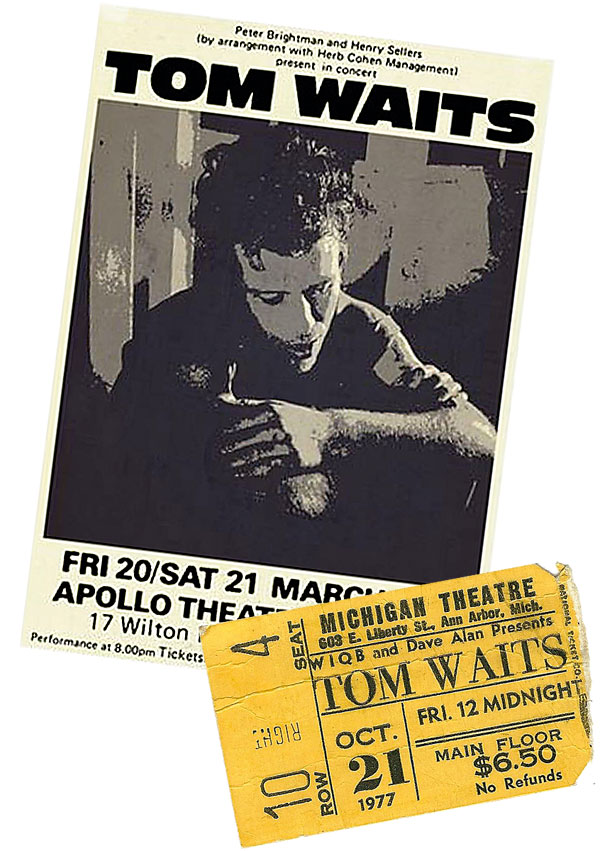 Dressing Down
'There's more blood in this record, probably more detective-type stories,' Waits said at the time. 'It just comes from living in Los Angeles, and hanging out where I hang out. I kind of feel like I'm a private eye sometimes.'
Side one ends with '$29', a song which seems to illustrate those words perfectly. It was prompted – if we can ever believe a word he speaks – when Waits was present during an argument between a pimp and a prostitute who wanted him to reimburse her for the $29 dress she'd had torn by a client.
I was lucky enough to spend the best part of a day with Waits in the early '80s, and felt he was just about the smartest artist I'd ever interviewed. But by the end of the day I had no idea how much of what he'd told me was made up on the spur of the moment.