Tears For Fears: Songs From The Big Chair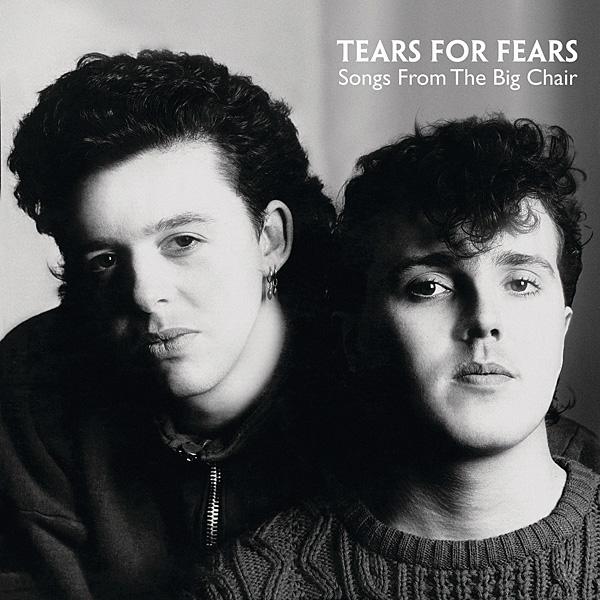 For the follow-up to their debut record The Hurting, the philosophically inclined pop duo built a 24-track studio and battled their label's desire for a commercial synth sound. The eight-track album that resulted put them in a prime position to rule the world...
No pain, no gain may be a familiar mantra across the arts, but it's hard to imagine an act today weaving pop gold from the teachings of psychotherapy. Yet Tears For Fears managed to top the charts with not one but two collections of songs based around such themes.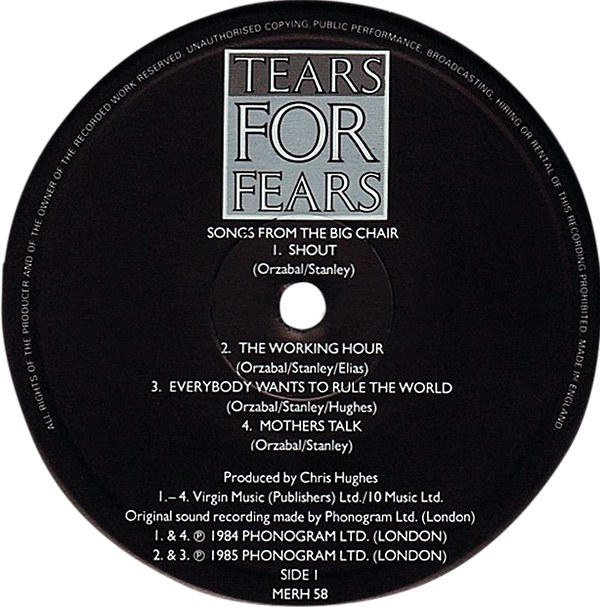 Tasked with following up their 1983 breakthrough The Hurting, the synth-pop duo returned to similar territory for Songs From The Big Chair two years later. The album managed to outstrip its predecessor commercially and creatively, boosted by a couple of hits that have held their ground in the canon of '80s pop classics ever since.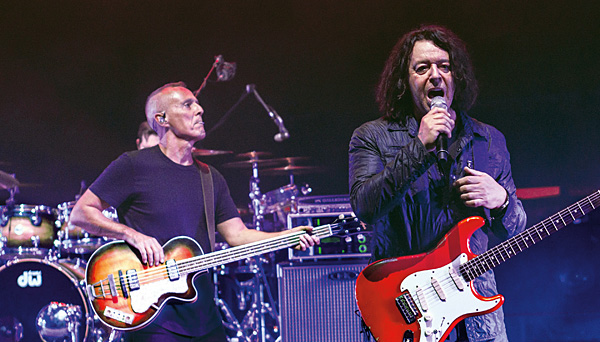 Problems Chaired
As with most apparently smooth journeys to the top, though, the path to success wasn't an entirely straightforward one for the two teenage friends from Bath, Somerset. In fact, it's fair to say that if some mooted directions had been taken, Songs From The Big Chair might have suffered from its own kind of second album syndrome, rush-released to capitalise on a successful debut. Roland Orzabal and Curt Smith instead took their time, building what is arguably Tears for Fears' defining statement with help from a trusted producer and a key musical collaborator.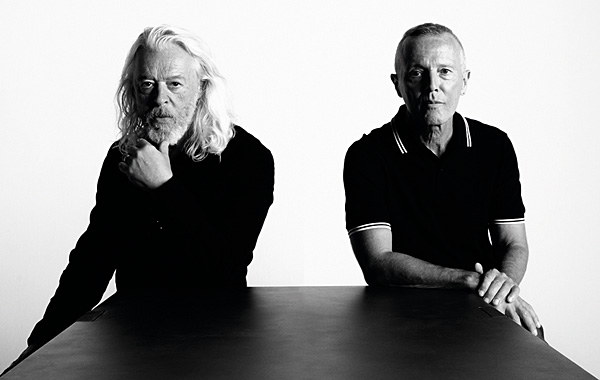 The band name itself was drawn from the teachings of primal therapy pioneer Arthur Janov, who had earlier helped John Lennon come to terms with early life trauma, as reflected on the Beatle's uncompromisingly self-lacerating Plastic Ono Band solo debut.
Songs From The Big Chair would pick at the same thematic thread, its name taken from the therapist's chair that Dissociative Identity Disorder sufferer 'Sybil' found as a place of sanctuary in Flora Rheta Schreiber's 1973 book of the same name. But before sentiments as challenging as 'everybody wants to go to war' could be repurposed into something more nuanced and radio-friendly, Tears For Fears were initially persuaded to go down a hastier, less productive creative route to please a label that was naturally keen to keep the band's profile high and ride the wave of The Hurting's success.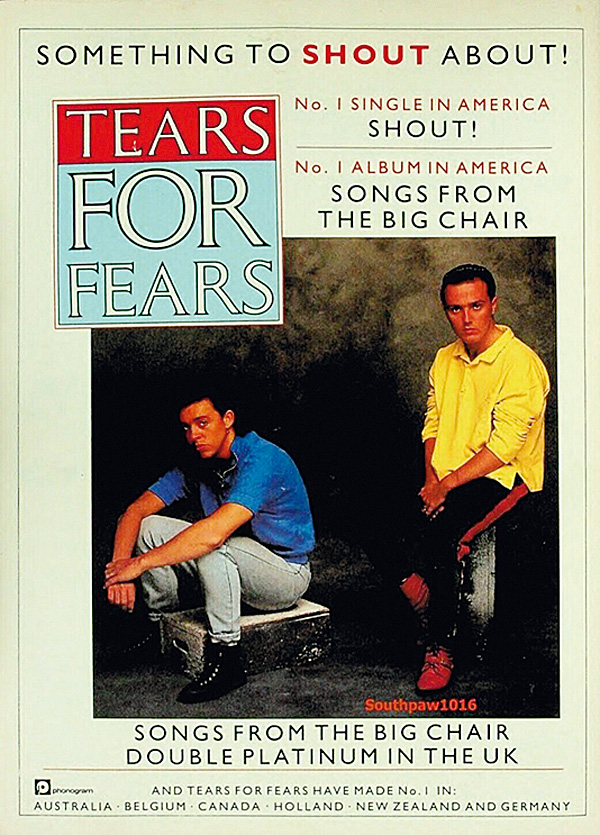 Commercial Break
The band therefore came up with 'The Way You Are', a stuttering slice of modernist funk-pop that has its moments but never quite convinces, as much-repeated lines including 'going far, getting nowhere' seem to acknowledge. It was a stop-gap single that might have made it onto Songs From The Big Chair had the band not quickly grown to hate it. 'We were basically coerced by the record company to do something that could be released very quickly…' Smith later told Consequence Of Sound. 'It was just fragmented to me and so not a song; it's just something created in the studio.'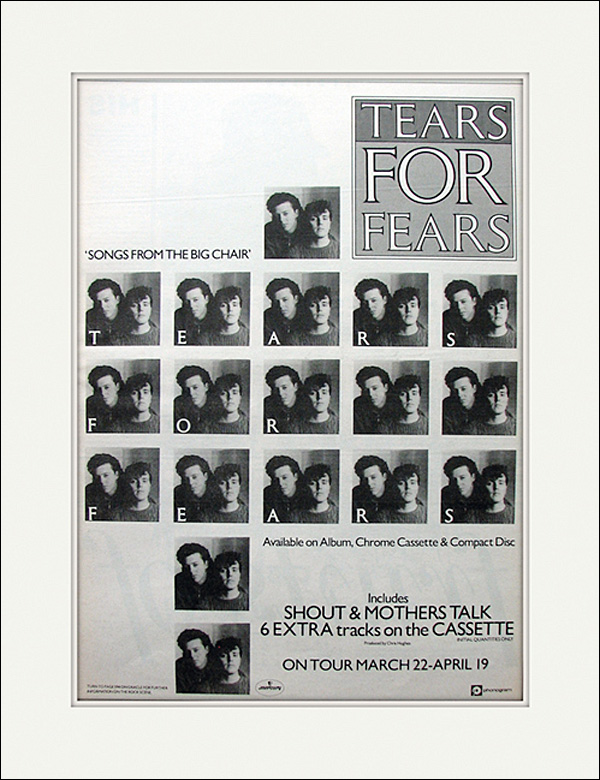 The label, however, was delighted with it – 'the A&R guy thought it was the best thing we'd ever done', Smith revealed – until it only reached No 24 in the charts. Orzabal later noted that this was 'the point we knew we had to change direction'.
Another would-be single, 'Mothers Talk', beefed up the Tears For Fears sound, but in hindsight was another attempt to chase a contemporary pop sound. So as ebullient and infectious as it is on the album, 'Mothers Talk' sounds very much of its time, the kind of chattering, angsty techno Landscape or Thomas Dolby might have put out and Trevor Horn might have added production bells and whistles to – full of bubbling slap bass, clattering rhythms and icy backing vocals. Orzabal was a fan of Talking Heads' brand of multi-layered avant-pop, whose influence can be heard here, but has also admitted the band 'unashamedly' tried to become more commercial. 'I was against it, but I was swayed by some of the people that I was working with. They wanted to come out all guns blazing. I wasn't ready for that. It was from this point, though, that things really started to explode.'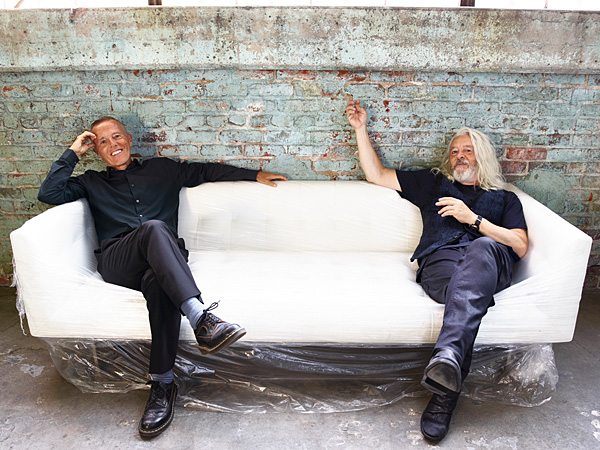 Thinking Big
Still, a No 14 hit kept things ticking over in the months preceding a more memorable single from the band's second album, and one that proved to be more representative of a bolder, more widescreen pop sound that would come to define Songs From The Big Chair.