Simon & Garfunkel: Bridge Over Troubled Water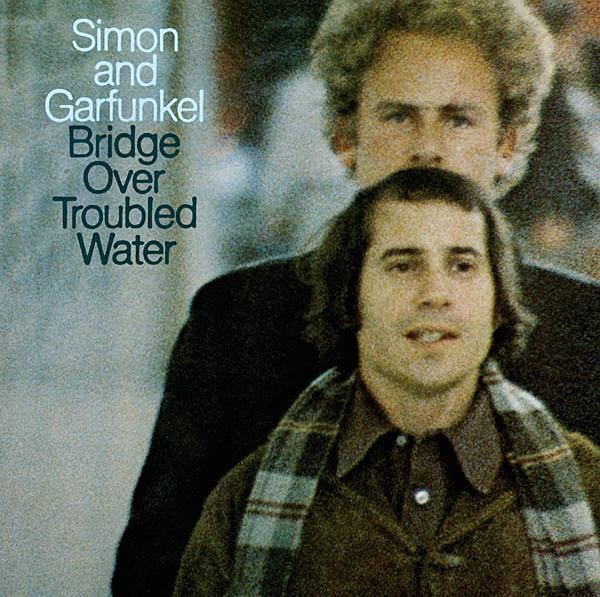 It's now 50 years since the duo released their fifth and final studio album, which went on to top the charts in ten countries and find a place in over 25 million record collections. So why did a work that was such a commercial success only end in acrimony for the pair?
Paul Simon and Art Garfunkel first met at Parsons Junior High School in Queens, New York, in 1953. Initially they bonded over a love of doowop, but their musical horizons were expanded by The Everly Brothers. Simon bought their 1957 single 'Bye Bye Love' and played it incessantly and the two singers developed a similar harmony style. They landed a deal with Big Records for which they recorded as Tom & Jerry in 1957, when they were both 16, and scored a hit with 'Hey, Schoolgirl'.
The first ructions in their friendship came as early as 1958 when Sid Prosen of Big offered Simon the chance to record a couple of songs in the style of Elvis Presley. But neither of them told Garfunkel. Feeling betrayed, Garfunkel quit. Simon carried on writing songs and worked as a record plugger, but he was frustrated that although he clearly had musical ability he had yet to find his true voice.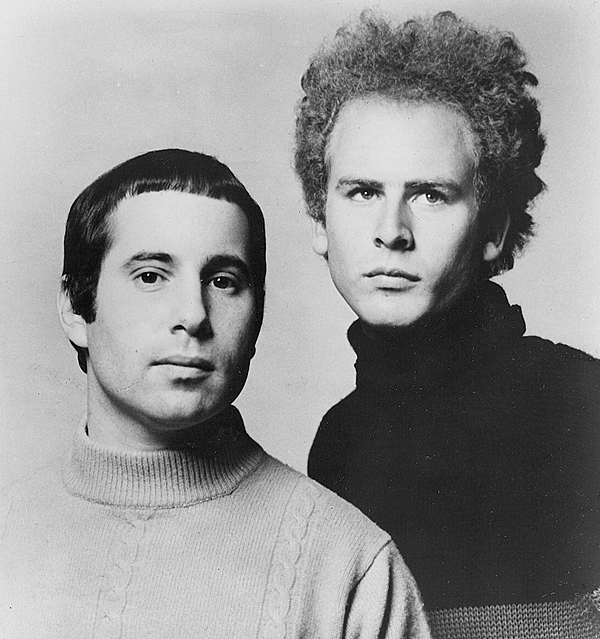 Silence Is Golden
In the early '60s, young Americans who wanted a more substantial alternative to the pop music of the day gravitated towards folk, with its greater depth and authenticity. Simon was particularly drawn towards Joan Baez and Bob Dylan, who took the traditional song format but made it more personal, contemporary and observational.
The watershed in Simon's writing came with 'The Sound Of Silence', which he began in 1963. Simon has since said that with it he was basically trying to be Bob Dylan, although lyrically it was informed by his study of literature, particularly the writings of Albert Camus, and its steadily rising verse melody carries a lyric describing alienation and unease in 1960s America.
Simon met up once more with Garfunkel who was impressed by this new song, and they rekindled their partnership, now going out under their own names. Garfunkel's solo career – as Artie Garr – had begun to lose momentum and he needed someone to write songs. And although Simon was a characterful singer Garfunkel had a beautiful voice, and the two of them could harmonise so naturally that together they moved Simon's potent new songs on to another level.
Simon & Garfunkel secured a deal with Columbia and recorded their debut album Wednesday Morning, 3 A.M. in March '64 with Bob Dylan's producer Tom Wilson, and released it that October. This acoustic album with its cover versions and original songs mirrored Simon's solo sets. But initially, at least, the album sold poorly and so they went their separate ways again.
Yet the album's highlight 'The Sound Of Silence', started to pick up airplay and without telling Simon or Garfunkel, Wilson overdubbed the recording with drums and electric instruments and released it as a single in Sept '65. It reached No 1 in the Billboard Hot 100.
Friends Reunited
Simon & Garfunkel re-formed and rushed out an album – Sounds Of Silence – in January 1966 that included the new single along with re-recordings of songs from the album The Paul Simon Songbook, which had been released in the UK the previous August. The duo suddenly became one of the biggest selling acts of the '60s.
Although Simon & Garfunkel purveyed a rather preppy college boy image, they were taken seriously, their young fans poring over the lyrics in each song in order to understand its message. There were also lighter, poppier moments all full of gorgeous vocal harmonies.
In 1966 they played extensively in the US. They were best friends and it was great fun at first but then cracks started to appear. Simon was disaffected by the life of a pop star, but was also jealous of Garfunkel being the featured singer, particularly as some people assumed that he wrote all the songs. Conversely Garfunkel still distrusted Simon from the Tom & Jerry days. Simon wrote all the songs, but although Garfunkel would contribute to their arrangements and production, his partner effectively took control of their musical direction.