Prefab Sprout Steve McQueen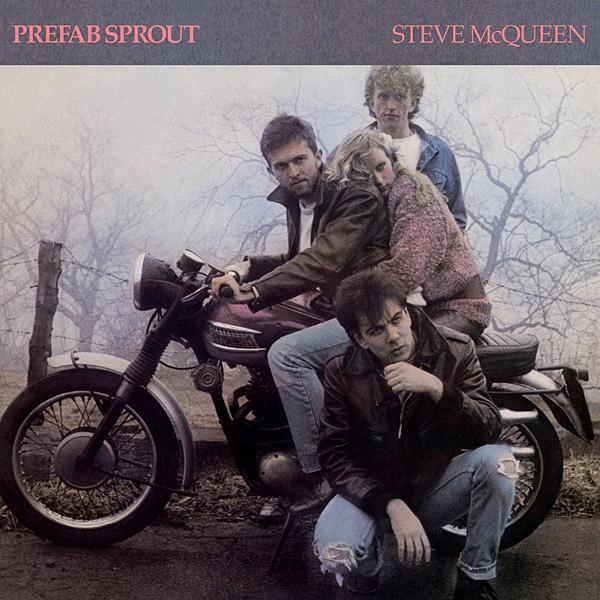 Named after the iconic movie star, the group's second LP was packed with pop gems, the songs honed by electronics wizard Thomas Dolby with the mainstream in mind. Commercial success failed to follow, yet today the album is considered a classic...
When Prefab Sprout released their second album, Steve McQueen, on June the 14th 1985, music critics worldwide immediately set about falling over themselves in their efforts to outdo each other with effusive praise.
Their 1984 debut, Swoon, had suggested top Sprout Paddy McAloon was a force to be reckoned with, potentially on a par with the likes of Morrissey and Elvis Costello. Steve McQueen confirmed that. NME declared it 'beautiful and vulnerable'. For Smash Hits it was 'terrifically good' and Record Mirror raved that it was 'the finest album you will hear this year'.
McAloon's gifts were first recognised by famed A&R executive Muff Winwood of CBS Records, London. 'It was clear to me right from the beginning that Paddy was one of the finest songwriters I'd ever heard,' he said in 1991, and correctly predicted that 'people are going to be hearing Paddy's songs into the next century'.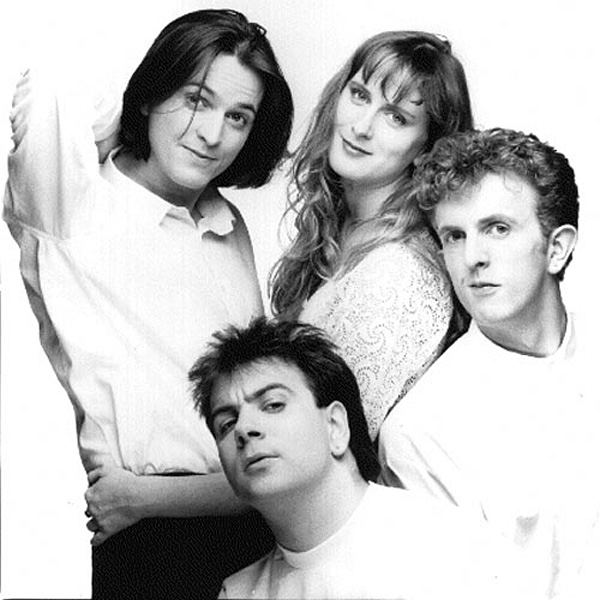 Live In Consett
It was Winwood who started the Steve McQueen ball rolling by booking the band into London's RAK Studios to record a single, 'When Love Breaks Down', with the highly regarded Phil Thornalley as producer. However, the band were not entirely happy with the results.
Happily, when electronic pop pioneer Thomas Dolby had heard the track 'Don't Sing' from Swoon on the BBC radio show Round Table, he hailed it enthusiastically. So much so that 'they got hold of me afterwards and asked if I'd like to produce their second album'.
Dolby took a train up to the band's base in Consett, County Durham, and was delighted to find that, 'Paddy had this old-fashioned '60s muse about him. He slept on a bed piled high with old song sheets, and he would just pull them out, read the lyrics and strum on a guitar, going, "OK, Thomas, just have a listen to this one".'
From over 40 songs that McAloon presented that night, Dolby chose an album's worth. And with Dolby on board by the autumn of 1984, they held rehearsals and made demos at Nomis Studios in West London, during which Dolby's role was largely to simplify McAloon's often complex song arrangements.
'In the studio, Thomas would suggest something to me and it would take me an awful lot of time to digest it,' remembered McAloon in 1985. 'I'm used to saying "This is the song, this is how it goes". To have somebody else say to me, "Yes, it's your song, but I think you ought to do this to it to make it better," I find very difficult.'
The Nomis sessions were followed by five weeks spent ensconced in Marcus Studios in London's Bayswater, during which time Dolby picked out one more track while the band were sound checking. 'They played a little bit of "Hallelujah" which hadn't been one I'd picked from Paddy's demos. But when I heard the band playing that, I really liked it so I said, "Oh, let's do this one as well".'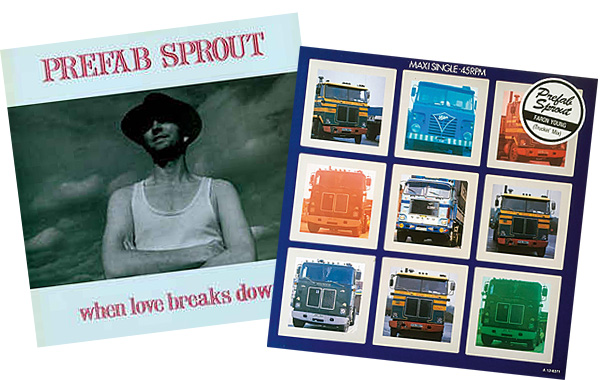 Thomas Dolby's influence is evident right from the album's opening track, 'Faron Young', where, says McAloon, 'he did a brilliant banjo impersonation on the Fairlight synthesiser'. 'Unlike a lot of people, if he's going to imitate it with the Fairlight he will make it play like a banjo player would play it, with that style of the picking.'
Country & Western?
Asked about the song's lyric, McAloon said in 1992, 'it's a song wondering why people like Country & Western music when they live in the industrial north. I thought, "Why do they listen to all these things about cowboys and farmers and grain?". And 20 years later I suddenly think, "It's because C&W deals with real emotions".'
The album's best-known track is, undeniably, 'When Love Breaks Down', which McAloon had written in the space of one night in his front room in Consett, 'with the guitar on my knee and the synthesizer sitting in front of me at the same time'.
Top Of The Pops Debut
When first issued as a single, in October 1984, it failed to make any impact but Muff Winwood refused to let it sink without trace and, on its third reissue, 'When Love Breaks Down' charted high enough to earn Prefab Sprout a November 1985 appearance on Top Of The Pops.