Little Feat: Sailin' Shoes
With their first album a commercial disaster and the band now looking as if they might soon be without a record deal, they entered the studio with a set of tracks that trod the line between blues and radio-friendly rock 'n' roll. Could they come up trumps?
On its release in early 1972, Little Feat's second album, Sailin' Shoes, didn't even sniff the Billboard Top 40, selling a meagre 13,000 copies. In the decades that followed, however, the album's status has grown immeasurably, making it one of the most acclaimed releases of its era.
Little Feat sprang into existence in Los Angeles in 1969, when Frank Zappa ejected guitarist Lowell George from his band, The Mothers Of Invention, and suggested he should form his own group. The precise reasons for the sacking remain unclear, but seem to have revolved around George having written a truck-driving classic called 'Willin'' which, in due course, would become Little Feat's signature song.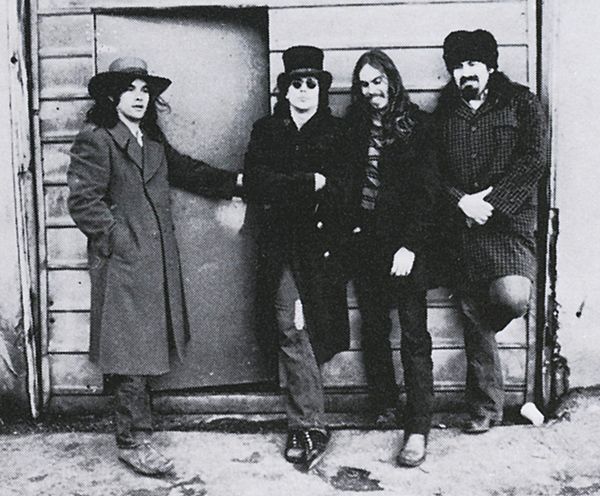 Second Wind
Their eponymous 1971 debut album did so badly that, according to Warners' A&R executive Van Dyke Parks, 'Warners made no commitment after the first record and refused to finance a second one. Little Feat were, in effect, dropped from the label'. Luckily, Parks had faith in the band, and helped overturn that decision, enabling them to make a second LP.
The quartet that laid down the tracks destined to become Sailin' Shoes, was – as it had been on the debut – Lowell George (guitar, vocals and sundry other instruments), Bill Payne (keyboards), Roy Estrada (bass) and Richie Hayward (drums).
The first album had been produced by Russ Titelman, but creative disputes with Lowell George resulted in former Harper's Bizarre member Ted Templeman being drafted in for Sailin' Shoes.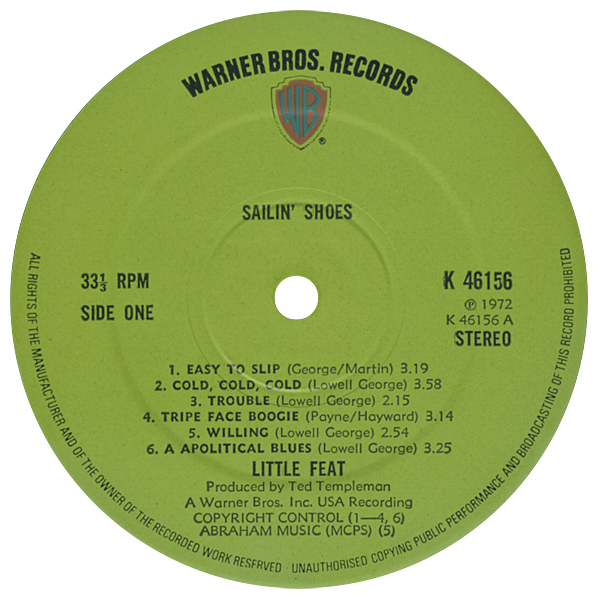 A drummer himself, Templeman was blown away not only by the quality of songs on offer but by Hayward's drumming. 'These guys were monsters in terms of musicians,' he told Ben Fong-Torres, for his biography of the band Willin' – The Story Of Little Feat.
Templeman began familiarising himself with the group's modus operandi by attending their album rehearsals. 'I rehearsed them in the sound stages at Warner Bros and Richie was a killer,' he reported. Templeman has recalled that, in the studio, Lowell George was very much in charge of the band and, whereas their debut had an equitable split of writing credits, on Sailin' Shoes George composed eight of the 11 songs.
'By the time we'd hit "Sailin' Shoes", Bill Payne has said, 'that period of good will had begun to evaporate as Lowell wanted to take a stance, writing his own stuff, which was fine. He was writing some truly wonderful tunes.' The album opens with 'Easy To Slip' which – boasting country-rock guitars and an almost Eagles-like vibe – is said to be in response to Warners' insistence that the album needed a commercially appealing single.
Bill Payne, speaking of Lowell's guitar work on this cut, has said, 'It's just some great stuff, 'cause you can hear he's combining a really good acoustic guitar sound with… well, I don't know what he was using as an effect on his electric guitar, but I think it still holds up.'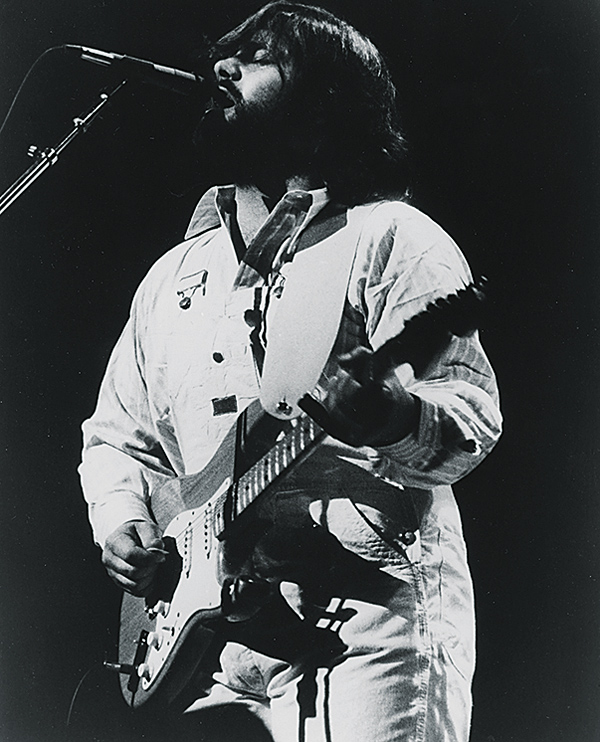 Chicken Lit
'Easy To Slip' did get released, but it failed to sell well. 'I think I put too much limiting on the guitars,' says Templeman. 'I liked it a lot. It had all the makings of a hit but, in retrospect, it kind of wandered around a little bit.' Everything else on Sailing Shoes is harder than any other mainstream rock emanating from LA in 1972, as is immediately apparent with the following cut, 'Cold, Cold, Cold'.
According to George, this owed its origins to a Houston one-nighter. 'We were staying in a hotel by The Astrodome. Next to that was an amusement park and back of that was a little thing called "The Torture Dungeon", a stucco castle sprayed in glistening material with a large imitation Hollywood drawbridge.
'I thought, "Boy, am I in trouble". So I called room service and they brought me dinner – it turned out to be a phosphorescent chicken. I turned the lights off and the chicken glowed in the dark.'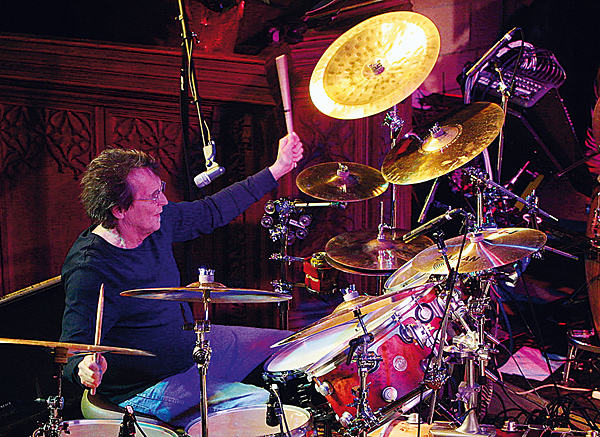 Radical Step
'Cold, Cold, Cold' opens with a stark drum-machine pattern in an era when such devices were widely considered the spawn of the devil by LA rockers. 'Lowell had been playing with his drum machine at home,' remembered Richie some years later. 'It was just a little red box with two knobs on it. He had the basic pattern repeated over and over, and he played it with just himself and a little amplifier on a cassette at home. Somehow he edited the cassette, put it on a 16-track tape, and had me overdub drums.'