Kraftwerk: Autobahn
Once described as 'spineless' and 'emotionless', this almost entirely instrumental 1974 album from the German electronica pioneers is now heralded as a classic, and one whose influence can be heard on music stretching from David Bowie to Daft Punk
Kraftwerk's fourth album, Autobahn, was released at the end of 1974. By March the following year it had reached a surprising No 5 in the US Billboard 200, and had climbed to No 4 in the UK album charts by May. An edit of the title track even found its way into the UK single charts. But its success was more than just commercial, leading the group – whose use of electronics and technology split opinion – to be more widely accepted in the years that followed. That said, no-one could have guessed how influential and culturally important Autobahn would eventually become.
Culture Clash
Winding back, 1968 was the year when the counterculture clashed with the establishment across Western Europe in a series of riots, the most famous taking place in Paris in May. But it was in Germany that this dissatisfaction with the old guard was perhaps at its most deep-seated. Young people rebelled against what they saw as repressive and patriarchal societal structures, where a number of one-time Nazis still held prominent positions.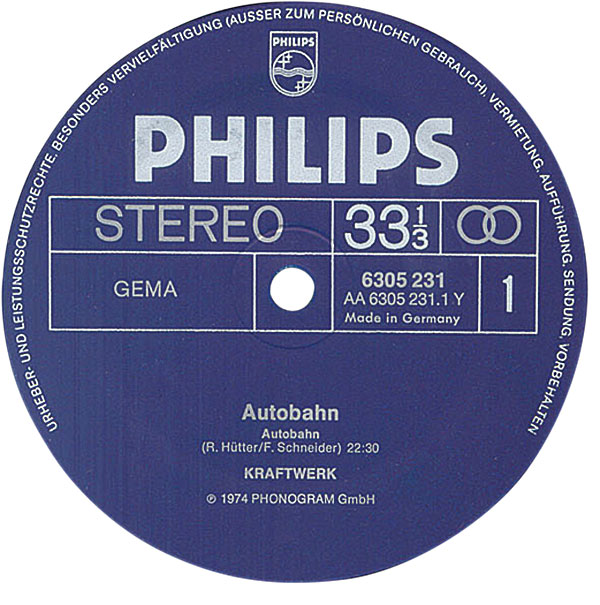 Music was an important part of this cultural movement and came from those tired of a German scene that offered the banal homegrown pop music of schlager, or copycat rock groups in thrall to British and American bands. A new era of German musicians produced some of the most inspired, imaginative and uncompromising music of the 1970s in a scene dubbed, rather contentiously, 'Krautrock' (although the term was first coined by a company that distributed German albums in the UK). Groups included Can, Faust, Amon Düül II, Cluster and Neu!. They were all different from each other, and most had little contact with their peers, but they had a common aim: to create a new German musical identity.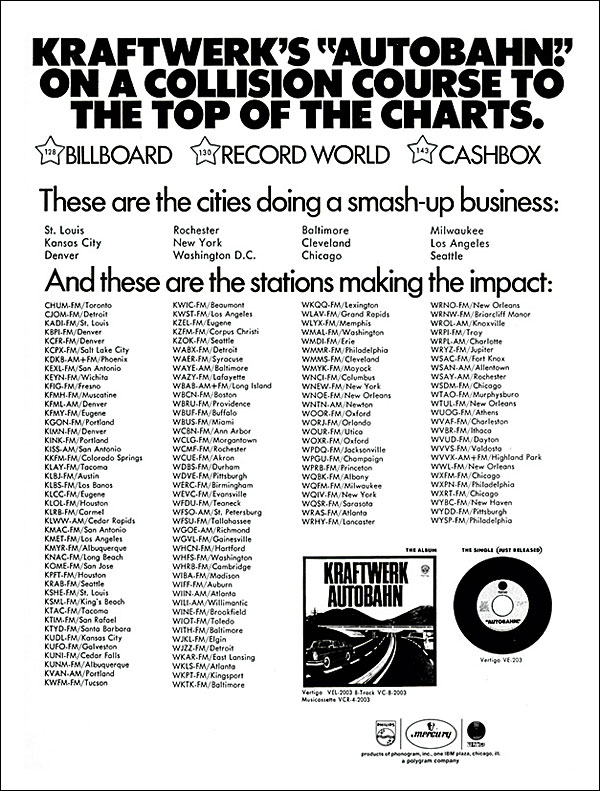 Student Union
In 1968, keyboard player Ralf Hütter met Florian Schneider, who played flute, keyboards and violin, at the Robert Schumann University Of Music And Media in Düsseldorf. As Hütter later said, 'We needed something positive and youthful that freed us from the stench of the past'. The two students first played together in the improvisational rock group Organisation, who made one album, 1970's Tone Float, and then as Kraftwerk, which translates to English as 'power station'.
Their first two LPs, Kraftwerk 1 (1970) and Kraftwerk 2 (1972), featured a mixture of expressionistic abstract soundscapes and repetitive instrumentals, with drum machine rhythms used on the lengthy 'Kling Klang' on Kraftwerk 2. On 1973's Ralf Und Florian, Kraftwerk expanded their compositions with flute, keyboards, violin, drum machines, bass and guitar often fed through delays and other devices.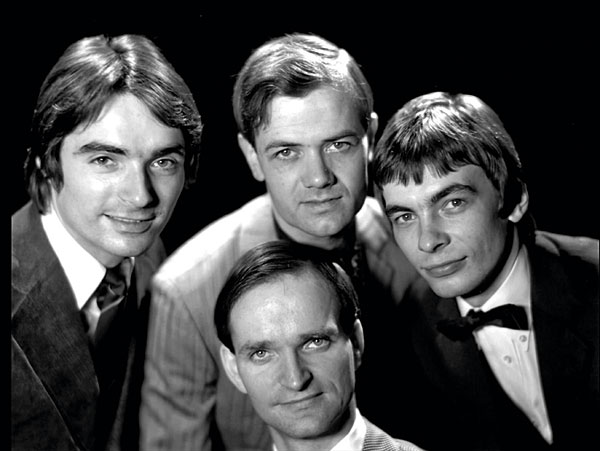 When he joined after Ralf Und Florian, drummer Wolfgang Flür noted that Hütter and Schneider used treated Hammond and Farfisa organs and Autobahn was their first synthesiser-based album. Flür initially played on a traditional drum kit, but now he was on electric drums and percussion. Autobahn also featured a new guitarist and violinist, Klaus Röder.
Kraftwerk's first three albums were interesting enough, but the group have never released them since on CD. On Autobahn they really got into their stride, producing an integrated conceptual and neo-pop art mix of music, artwork and group image. With this they set about reclaiming and reaffirming post-war German culture both from the previous generation and from English and American rockers.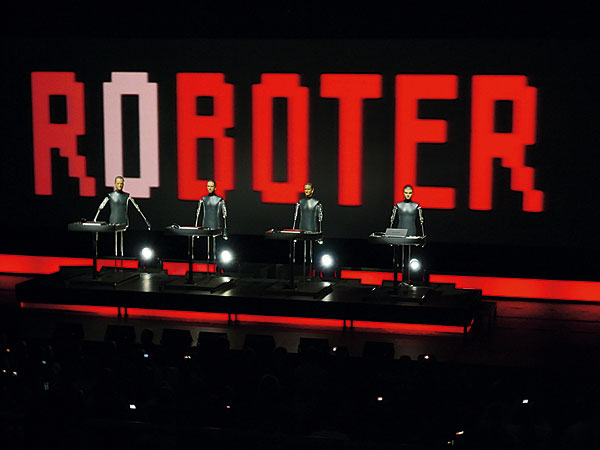 Men In Suits
Emil Schult, who was a musician/artist and friend of the group, had a significant input into the way Kraftwerk presented themselves, and by the time they appeared onstage in 1975, after Autobahn's release, the besuited, well-groomed group looked more like trendy pharmaceutical company executives than stoned rock musicians. As Wolfgang Flür would later recall, 'We knew our appearance was ironic, flirtatious and provocative'.