Joe Cocker Mad Dogs & Englishmen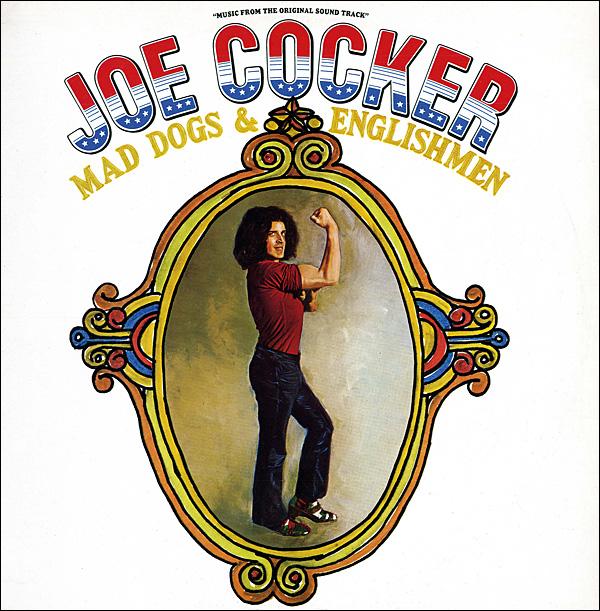 When the singer agreed to make a live album he was obligated to tour, only to find the project dominated by American songwriter/producer Leon Russell as it was decided to film the events. Could a rock 'n' roll circus of excess be turned into commercial success?
Joe Cocker's legendary 1970 Mad Dogs & Englishmen double live album is not, let me make it absolutely clear, your regular run-of-the-mill, superbly recorded and immaculately produced Vinyl Icon. This is an artefact which has achieved Vinyl Icon status despite the ramshackle method by which it was recorded, and despite the chaos and drug-addled confusion of the 1970 tour for which it is named.
Perhaps more than any other, this album captures not just the state of the rock music business at the start of the '70s, but the way in which one single performer through his dogged persistence and spirited performances can enable a project to rise above its dubious origins.
Gross Negligence
Here's how it happened. On the 12th of March 1970, worn out after a lengthy tour and dispirited by the demise of The Grease Band, who had long been his backing musicians, Joe Cocker found himself in Los Angeles, being convinced against his will to go on tour again by two heavyweights of the American music biz, manager Dee Anthony and promoter Frank Barsalona.
'I signed a contract where I got something like 95% of the gross, which I thought was fantastic,' revealed Cocker some years later.
'I didn't realise I had to pay for every expense imaginable!'
But having signed on the dotted line, Joe was committed to a major tour, set to start just eight days later at the Eastown Theatre, Detroit.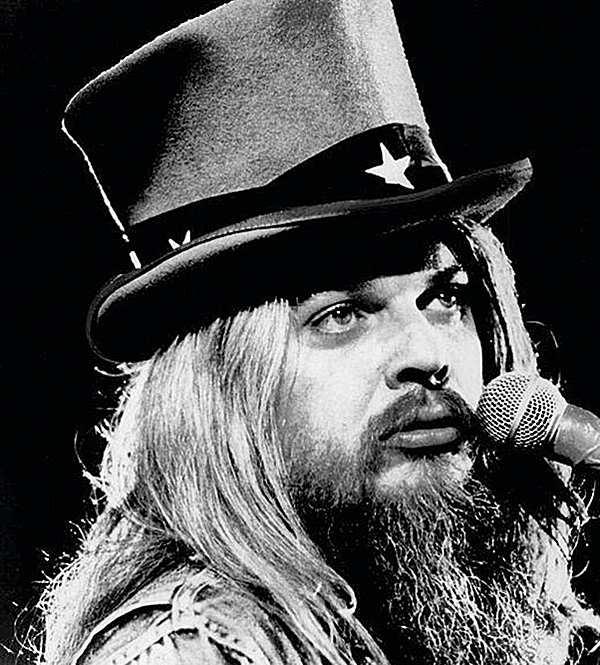 With the help of his British manager, Denny Cordell, Joe secured the agreement of multi-instrumentalist and arranger Leon Russell to pull a band together at short notice. By the end of that same day, Russell had signed-up ten top quality players, and he convinced Joe to put him in charge of everything related to the tour from that moment on.
So now Joe was paying for a tour he didn't want to do with somebody else in complete control. Notoriously laid-back and easy-going, Cocker was perhaps swayed by his first glimpses of Russell's private life.
'At Leon's pad the scene was wall-to-wall women, running around naked. Seemed like we were going to have some amazing times. Leon had a web of women on call.' But despite such distractions Russell was beavering away putting the band together. Among others, he contacted Rita Coolidge, later to become a solo vocal star in her own right – but back then, she recalls, 'I was straight out of college, ended up in LA and had to pull together a choir to do Mad Dogs & Englishmen, and the things that happened on that tour I wouldn't have imagined in my wildest dreams.'
By March the 14th, the rehearsals were underway at A&M's Soundstage 1. Cocker had visualised a small, tight band for the tour, but when Denny Cordell arrived, he found Russell had brought in 'every man jack he knows who can play good. There are three drummers, each with their own drumkit. There are three guitar players, horn players – Bobby Keys and Jim Price. We decided we needed three girl singers but a dozen show up. There are tambourine players… you name it.'
On the fourth and last day of rehearsals, with Cordell and Russell as producers, the ensemble knocked off a cover version of 'The Letter' (a Box Tops hit from 1967) and one new song, 'Space Captain', whipped up by Russell. These would be released soon after to help promote the tour.
Tour To Be Filmed
Things were already moving at a breakneck pace but the following day, a decision was taken to make a documentary film of the tour.
'My theory was that it could be both recorded and filmed and they'd use the income from the tour to make the movie,' explained Russell, 'which would be a larger event than the tour, and that's pretty much what happened.'
As Coolidge remembers it, 'Then A&M came in, brought in the film crew and Joe watched all of this going on around him while having absolutely no control. So, from the get-go, most of the time, Joe felt powerless until he hit the stage – and then there was no doubt who we were there for'.
Detroit Opener
Just 24 hours later, Cocker with an entourage of 43 plus one dog, boarded a hastily-chartered Super Constellation airplane and flew the 1983 miles to Detroit for the first gig. Russell tried very hard from day one to establish a 'family vibe' within the Mad Dogs rabble.