Janis Joplin: Pearl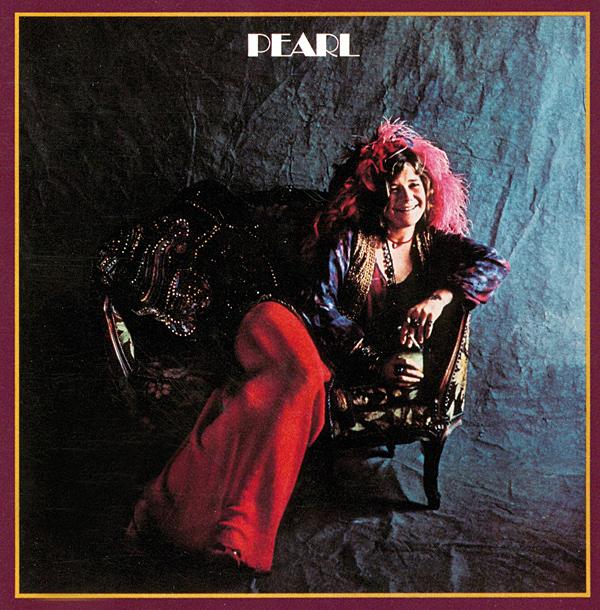 Released in 1971, the singer's second solo LP was to be her last, the temptation to use unbridled self-medication in order to dull a life beset by insecurities leading finally to her untimely passing. But it's a work that assured her a place in rock history... Words: Johnny Black
Although her biggest commercial success, Janis Joplin's final album, Pearl, is all too often overshadowed by the tragic fact that she died before completing it. Her drug and drink problems and her complicated sex life during the sessions have been all too well documented. But HFN's Vinyl Icon features are first and foremost about the making of music, so the horror show of Janis's final days will feature here only to show the impact it had on the recording of Pearl.
Originally from Texas, Janis had come to public prominence fronting San Francisco's psychedelic blues outfit Big Brother And The Holding Company. Their second album, Cheap Thrills, which was released in 1968, had rocketed the group into the big league while also winning them huge critical acclaim.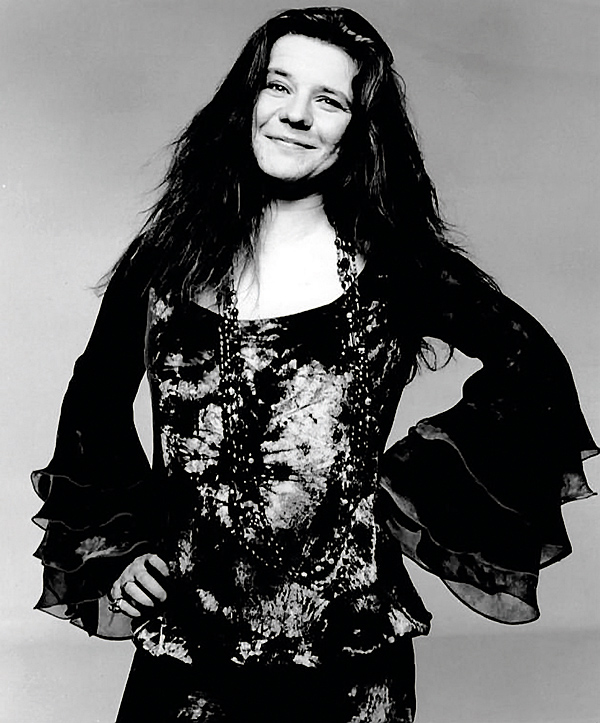 Going Solo
Nevertheless, encouraged by her management to pursue a solo career, Joplin decided to quit the group in the December of 1968, going on to be backed by the short-lived Kozmic Blues Band while simultaneously trying to kick her escalating heroin problems.
By the spring of 1970 she was working with The Full Tilt Boogie Band. Comprising guitarist John Till, pianist Richard Bell, bassist Brad Campbell, drummer Clark Pierson and organist Ken Pearson, it was this lineup that entered Sunset Sound Recorders studio in Hollywood on September the 5th, 1970 to record Joplin's second solo album, Pearl.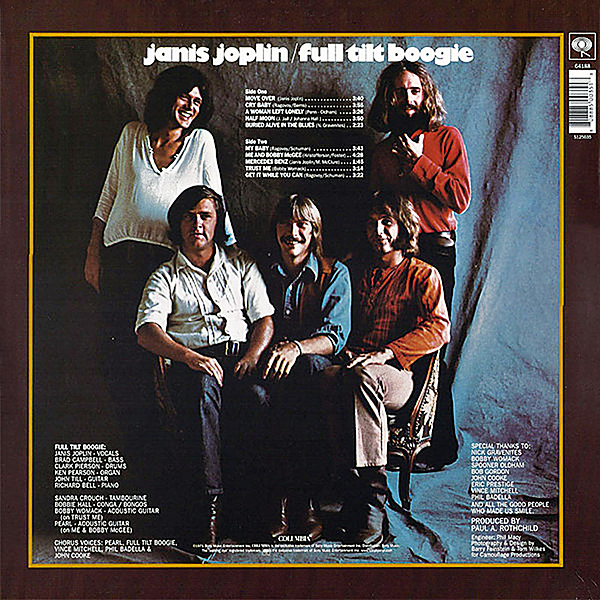 When Joplin's tour manager, John Byrne Cooke, asked Paul Rothchild, famed for his work with The Doors, to produce Pearl, Rothchild's initial response was, 'Oh, John, I don't know. Last time I saw her, she was a junkie and couldn't focus on her art and was abusive to people around her'. But in the summer of 1970 Joplin had reportedly been clean for four months. 'She was a changed woman,' Cooke claimed. 'She had a band that worshipped her, she had been straight for a few months and she was feeling in charge of herself.'
Mother Of Invention
Eventually, Cooke won Rothchild round, and the producer felt he could see in Joplin the potential to become a greater singer with a wider vocal style than even she suspected. 'He wanted her to explore the different voices she had at her command,' figured Cooke, 'to consider the dynamic range and to consider using full power more judiciously'. He saw the possibility of a singing career that would last far longer than she had expected. He said to her, 'Janis, 30 years from now I want you to be making your greatest album, and I want to be making it with you'.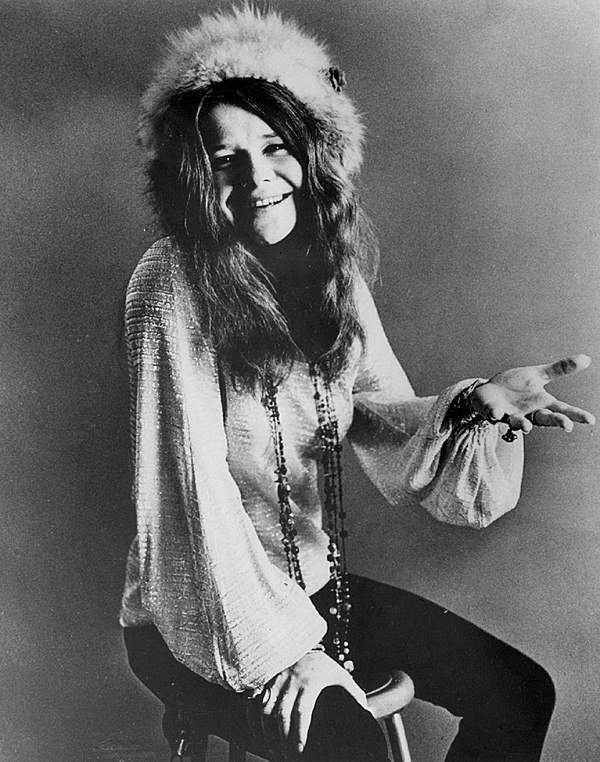 Rothchild was also enthusiastic about the Full Tilt Boogie Band, who were clean-living Canadians and probably the most capable young musicians Joplin had ever played with. 'She didn't want any too-hip, too-wise, or too-stoned guys in the band,' said Rothchild. This was the optimistic spirit in which they entered Sunset Sound yet there were already signs that all was not as rosy as it seemed. Joplin had, for example, begun adopting a new persona, Pearl, an idealised alternate identity she had dreamed up. 'If you practice long enough being a big, brassy blues mama, you become one,' she declared.
Her intention, presumably, was that Pearl would be a more positive, forceful, self-confident version of herself but instead the character manifested itself in alcoholic binges and outrageous sexuality that seemed, if anything, to cloud her judgement more than ever. During the sessions, Joplin lodged at the Landmark Motor Hotel, notorious in '70s drug community parlance as a 'shooting gallery' – a place where the shooting-up of drugs could happen with impunity. Given that Joplin seemed to be relatively drug-free when the sessions started, the Landmark was not a wise choice.
Major Problem
Nevertheless, the band's pianist Richard Bell remembers the time fondly. 'It was amazingly wonderful. I'm really happy I had her in my life – she was a phenomenal woman.' Similarly, guitarist John Till has insisted that the group had no idea that there was any imminent danger of Joplin relapsing. 'It came like a bolt out of the blue.'