Hi-Res Downloads, December 2021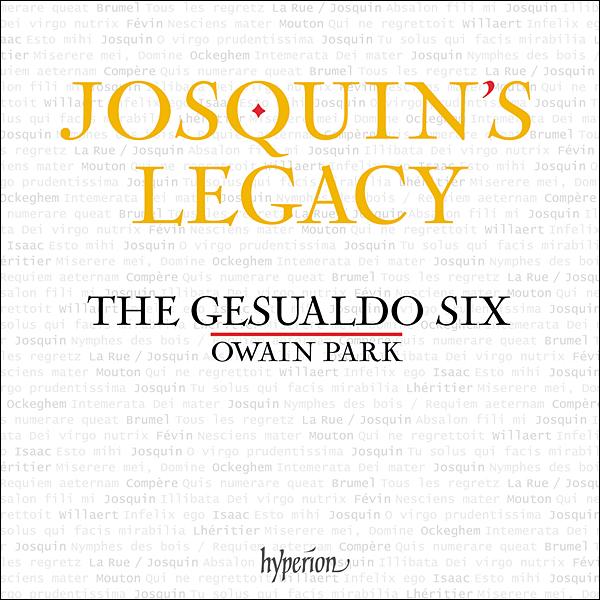 The Gesualdo Six
Josquin's Legacy (96kHz/24-bit, FLAC)
www.hyperion-records.co.uk
; Hyperion CDA68379
Sometimes a recording just grabs the attention with the sheer beauty of both performance and sound, and while this one didn't come completely out of the blue – editor PM had heard the ensemble in concert post-lockdown and recommended it – this latest album from the all-male Gesualdo Six is a total stunner. Recorded to the usual Hyperion standards in a reverberant church acoustic – the perfect location for these pieces, dating from the late 15th/early 16th century – it's focused around the works and legacy of composer and choirmaster Josquin des Prez. Led by Owain Park, the Gesualdo Six evoke the sounds of a bygone age, with soaring countertenor voices rising above the tenors, baritone and bass to quite magical effect, creating a sound as fascinating as it is relaxing and meditative. It's a totally compelling listen, and just about as flawless a performance as you'll ever hear. AE
Sound Quality: 95%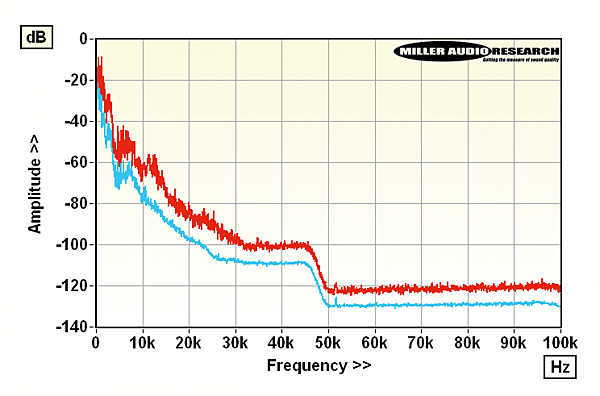 Lab Report
This very clean 96kHz/24-bit Hyperion recording demonstrates the exceptional range of these performers – the counter-tenor harmonics exceeding a 30kHz bandwidth! Dynamic range is excellent with no track exceeding –1dBFs. PM
---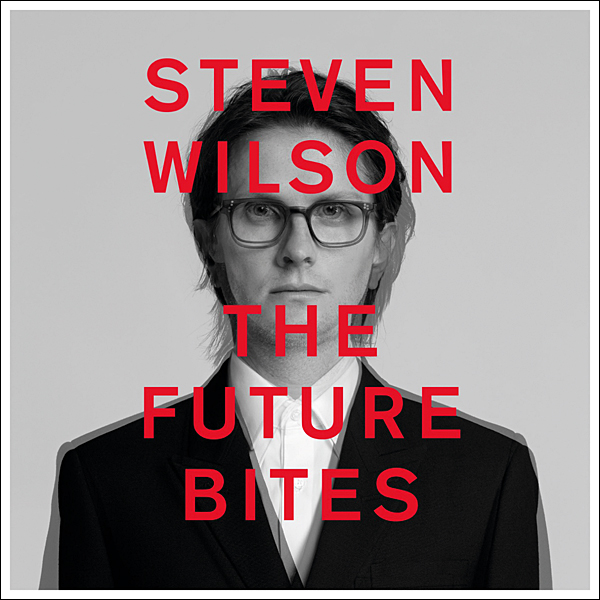 Steven Wilson
The Future Bites (96kHz/24-bit, FLAC)*
www.highresaudio.com; Caroline International (P&D)
This album did pretty well in terms of chart position (if that matters anymore in the streaming age), so clearly former Porcupine Tree founder Steven Wilson's shift from 'rock' to something nearer to electro-pop has done him no harm at all. Apparently, this was Wilson's first attempt at Dolby Atmos mixing – very much the in thing, due to Apple's 'Spatial Audio' – but even here in plain ol' stereo the sound is remarkably focused and clear. Yes, the music is a bit high-concept, with its introspection about the consumer society and the dangers of technology – aren't we all over that by now? – but the production is peerless, thanks in no small part to a strong supporting cast of performers. But it's something of a case of 'never mind the quality of the music, feel the width of the stereo image', making this set only superficially interesting. AE
Sound Quality: 85%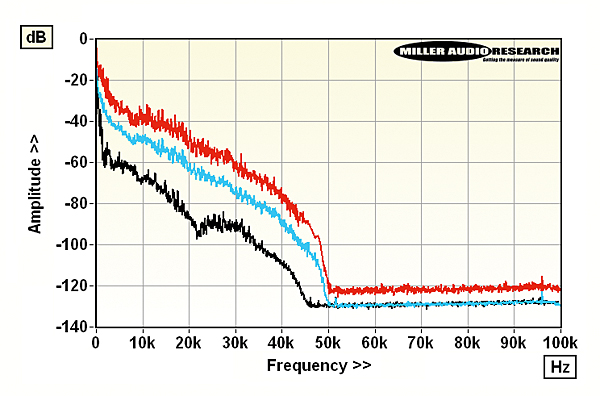 Lab Report
The peak-to-RMS ratio is around 12dB – about 'average' for the genre – while all but trk1 are normalised to –0.1dBFs. There is some mixed-rate (synth) content in here, but also evidence of aliased upsampling from 44.1kHz [black]. PM
---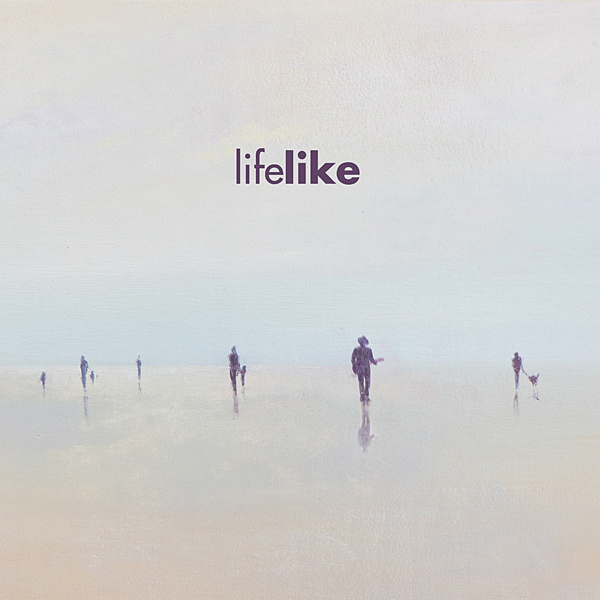 A Bad Think
Lifelike (96kHz/24-bit, FLAC)
www.highresaudio.com; Windmark Records n/a cat. no.
Like the Steven Wilson album, this set by former A Flock Of Seagulls drummer, self-taught guitarist, and studio owner Michael Marquart, was recorded and mixed with the immersive sound of Dolby Atmos in mind, which probably explains the combination of density and clarity apparent even in these 'old-fashioned' stereo files! Recorded in what Marquart calls 'the best studios in the world' – his own – this long-running project is almost a one-man band, with his own guitars, keyboards and vocals augmented by bassist Sean Hurley and drummer Jeremy Stacey, whose contributions were recorded in a separate studio. That may explain the slightly 'pieced together' feeling, with lots going on in both channels and plenty more in-between – so while Marquart's songwriting is catchy, and always interesting, this does feel something of a technical exercise. AE
Sound Quality: 85%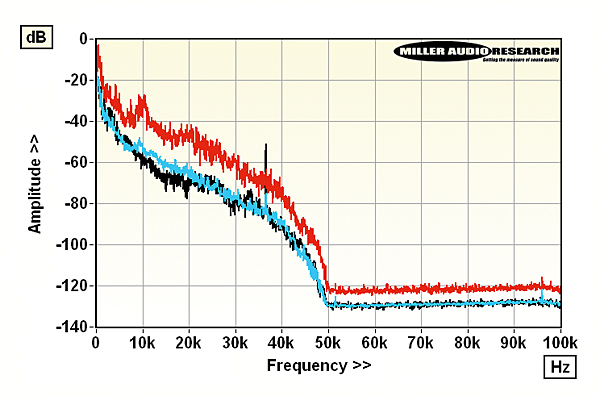 Lab Report
While this 96kHz rendering makes good use of the available frequency range to capture Michael Marquart's voice and trio of guitars, the dynamic range is more restricted. Half of the tracks have a spurious tone at 36.5kHz [black]. PM
---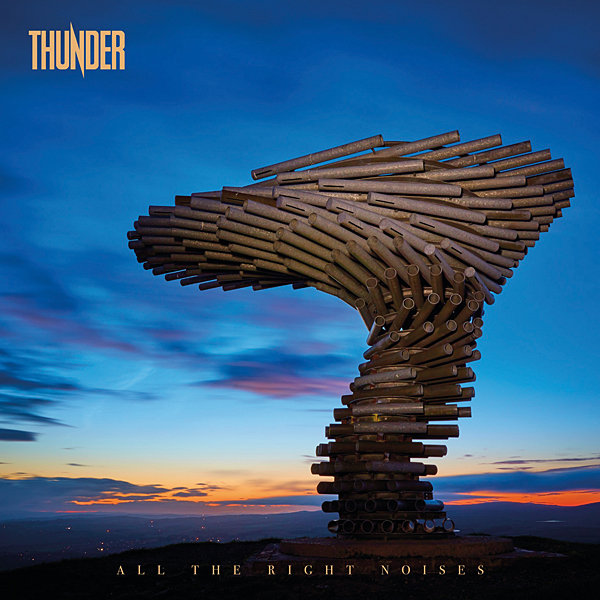 Thunder
All The Right Noises (96kHz/24-bit, FLAC)*
www.highresaudio.com; BMG Chrysalis n/a cat. no.
Anyone up for a game of 'spot the influence'? You won't have to play for long: you'll note the 'Whole Lotta Love' riff within seconds of the beginning of 'Last One Out Turn Off The Lights', the slightly odd choice of an opener for this set by long-running London rockers Thunder. After more than 30 years in various lineups, the band delivers what one assumes is a fan-pleasing set here. All of which is a polite way of saying that it's all a bit predictable: the charging track, the stomper, the bluesy slow one, and always the somewhat histrionic vocals, thundering bass and drums, and more riffery than you could ever want or need. For all that it sounds pretty good in its way, and while the subject matter is predictable – Trump, rich girls and so on – it should keep a lot of old rockers and teenage headbangers happy. First and fourth fingers up, everyone... AE
Sound Quality: 80%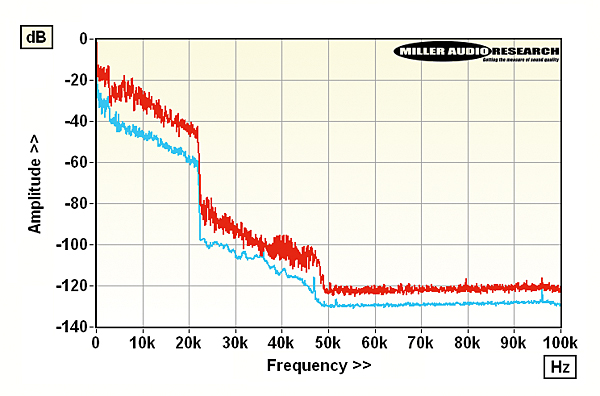 Lab Report
Purveyors of a 'full-throttle' sound – every track normalised to –0.1dBFs – Thunder's latest release will light the 96kHz LED on your DAC but the spectra [peak, red; RMS, blue] suggest it's a 48kHz upsample. Peak-to-RMS range is just ~9dB. PM
---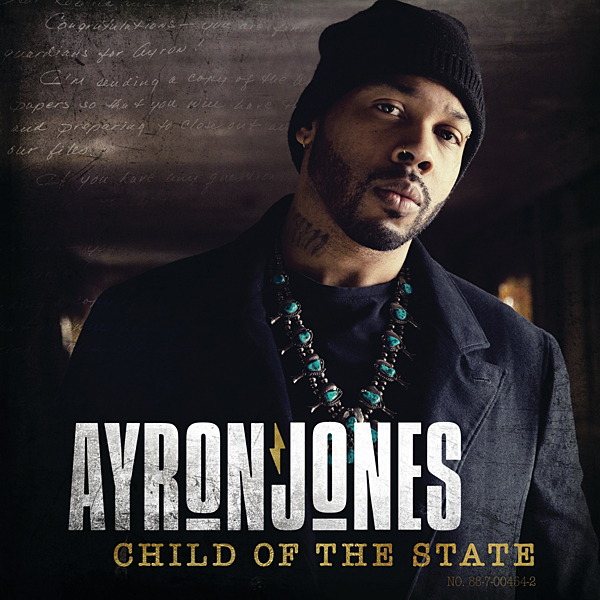 Ayron Jones
Child Of The State (96kHz/24-bit, FLAC)*
www.highresaudio.com; Big Machine/John Varvatos Records
It's fair to say that this album from Seattle-based guitarist Jones sets out its stall right from the first minute of the opening track. The slamming 'Boys From The Puget Sound' kicks off with anger and profanity, then settles into its grungy hard-rock thing, complete with overdriven guitar and thumping bass and drums. This is Jones's first major-label set, but there's little sign of a sound tailored for wide acceptance. Indeed, the opener sticks a finger up to those who used to call in the police when the band played too loud – not helped, Jones feels, by the idea of a group of colour playing this kind of rock. It's angry, it's loud – and should be played loud, and the production makes the most of all the slam and angst here. As PM notes below, it shows all the signs of being an upsample – not that this will matter a jot given the dense, chugging balance here. AE
Sound Quality: 75%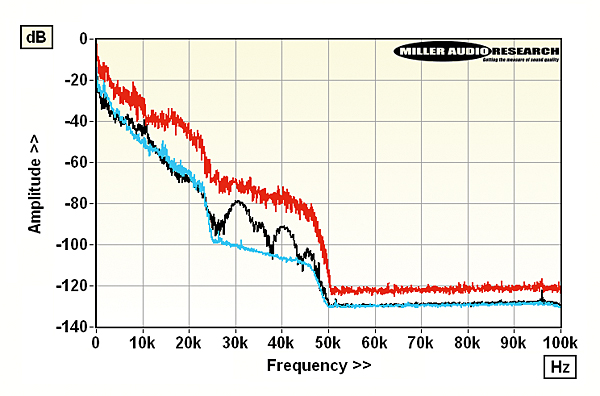 Lab Report
This new album will illuminate the 96kHz LED on your DAC, but careful analysis suggests it may be a 48kHz upsample. All tracks are limited to –0.1dB but the more intense sequences show bursts of distortion in the 'alias' band [black]. PM