Hi-Res Downloads, April 2021

VPO/Riccardo Muti
2021 New Year's Concert (96kHz/24-bit, FLAC)
www.highresaudio.com
; Sony Classical 19439840162
Muti's sixth New Year's Day concert with the Vienna Philharmonic, but one with a difference – the Musikverein was empty, albeit populated by the spirits of Brahms, Bruckner and Mahler, as Muti said in his address [trk17]. So, the closing Radetzky March bereft of audience clapping! Six pieces new to the orchestra are mixed in with old favourites: with its 'cuckoo' calls, In Krapf's Woods is worth the price of this set alone! And the two long favourites, The Emperor and Blue Danube never outstay their welcome for one second, but seem to have an especially haunting magic this year – Voices of Spring too. And Karl Komzák's beguiling Baden Girls, with its perky intro, sounding as if from a distant past. The detail and rhythmic power at the end of Poet and Peasant typifies the potency of the VPO/Muti combination – even if, via the Eurovision transmission, at times he appeared to be doing very little! CB
Sound Quality: 95%
Lab Report
Aside from Muti's address, which is a 48kHz mix, this is a genuine 96kHz file with every Hz of its ~45kHz bandwidth successfully occupied by the Vienna Philharmonic. Note some unfortunate spuriae from 18-48kHz [black trace]. PM
---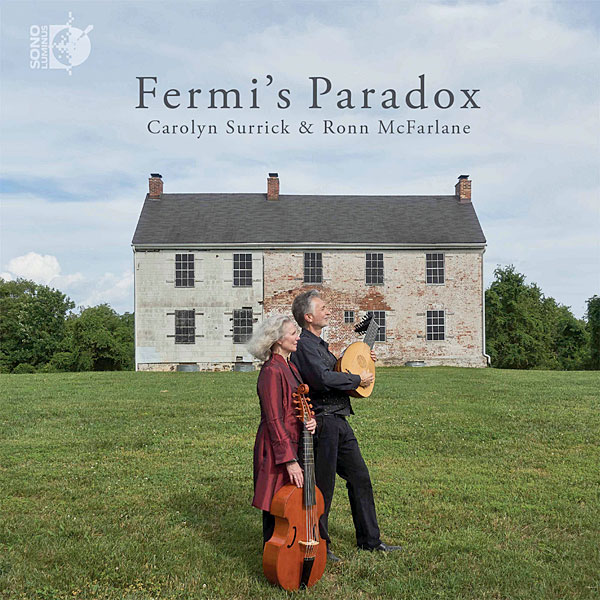 Carolyn Anderson Surrick & Ronn McFarlane
Fermi's Paradox (DSD64/128/256/512; DXD)
www.nativedsd.com; Sono Luminus DSL-92244
To paraphrase the inspiration behind this album, given that it's mathematically impossible there isn't intelligent life elsewhere in the universe, then where is it?
That thought forms the basis of the title track here, which sets the gentle tone for the whole set, bringing together lutist McFarlane and viola da gamba player Surrick, occasionally joined by Jackie Moran on bodhran. A lockdown project, developed over several months, it combines original tunes with arrangements as diverse as Dowland and traditional Irish. Recorded straight to DXD in Boyce, Virginia, it's not going to set your system alight with its easygoing mood, but still sounds rather gorgeous, with both the main instruments captured persuasively, and no shortage of love and artistry in the playing. If you need a chill-out, then search no further. AE
Sound Quality: 85%
Lab Report
Recorded and mastered using a mix of Merging Technologies Horus and Hapi hardware in 352.8kHz/24-bit, the DXD file is 'native' while the DSD files [black]are conversions. The DSD128 tracks peak some 5-6dB below the DXD tracks. PM
---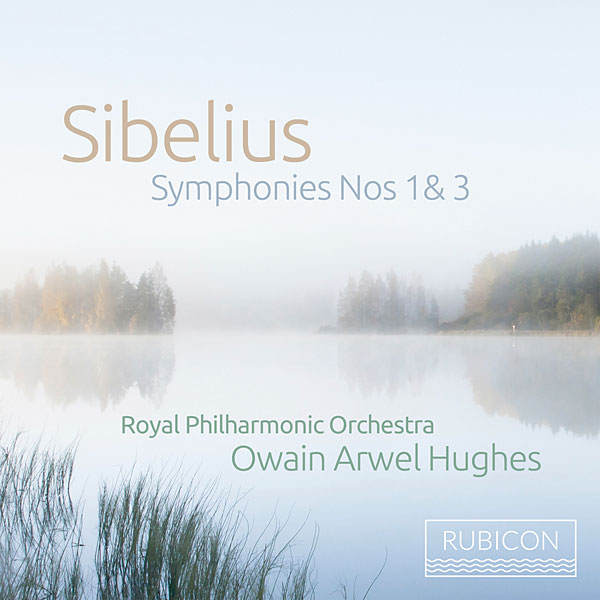 RPO/Owain Arwel Hughes
Sibelius: Symphonies 1 and 3 (96kHz/24-bit, FLAC)
www.highresaudio.com; Rubicon RCD1055
The start of a new Sibelius cycle (a first for the Royal Philharmonic) these recordings were produced by Andrew Keener, with engineer Phil Rowlands, at St John's Smith Square in Aug '19. The two performances are marked by clarity and minute textual detail – even if Hughes doesn't give us the most exciting Scherzo on records in No 1.
And there's something I found faintly 'Brucknerian' about them. Thus the finale of No 3, where the exhilarating rhythmic pattern doesn't begin until after the half-way mark, is just a little too sober – in contrast to the one at the Symphony's outset, immediately foot-tapping here. Still, Hughes unravels the tricky intro to (iii).Recorded by neither Karajan nor Ormandy (both keen Sibelians) No 3 saw Sibelius turning to a new 'classical' orchestration, but introducing that sense of a journey unfolding, with evident landscapes. CB
Sound Quality: 80%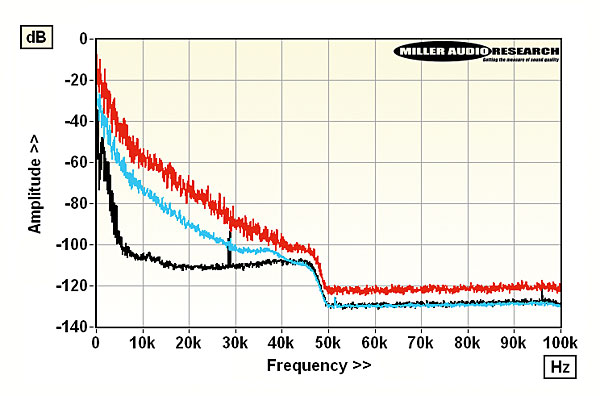 Lab Report
Produced before the 2020 lockdowns, this is a true 96kHz/24kHz file albeit recorded with high circa –0.25dB peak levels for what are far from 'explosive' passages. Note also a minor 28kHz spurious tone [black trace]. PM
---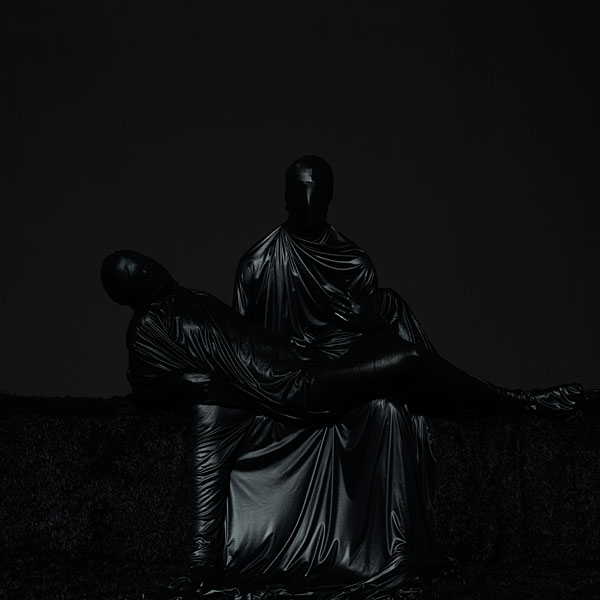 Saffronkeira With Paolo Fresu
In Origine: The Field Of Repentance (96kHz/24-bit, FLAC)*
www.denovali.com; Denovali DEN343
'High concept' is an understatement: this collaboration between Sardinian 'sound researcher' Eugenio Caria and compatriot jazz trumpeter Fresu takes as its starting point a quote from Nietzsche's Also Sprach Zarathustra, and is described as 'dealing with the origin of man and its impact on the cycle of creation and destruction which drives the evolution of the universe'. OK... Burbling electronica is overlaid on synth beats, percussion and washes of sound, above which Fresu noodles inoffensively on tracks entitled 'Death And Civilisation' and 'Harmony In Chaos', etc. The trumpet sounds fine enough when it peeks out from the wash of sound, and there's some low end to get your speakers moving, but this is one of those albums you only realise is finished when the sound stops – it's not what you'd call desperately interesting. AE
Sound Quality: 80%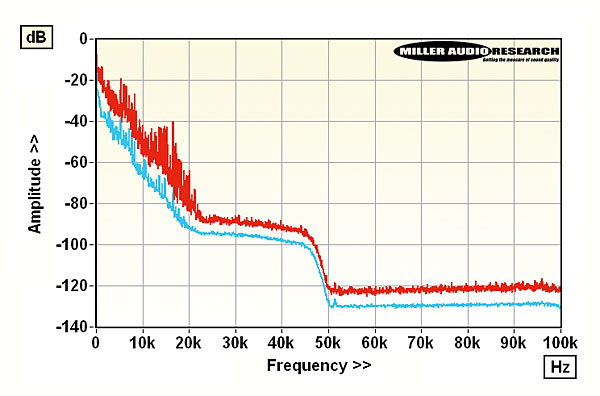 Lab Report
This modern ambient/electronica was recorded or mastered in the analogue domain, setting limits on bandwidth and dynamic range before 96kHz encoding for release as a download. The synth feeds look to be sampled at 48kHz. PM
---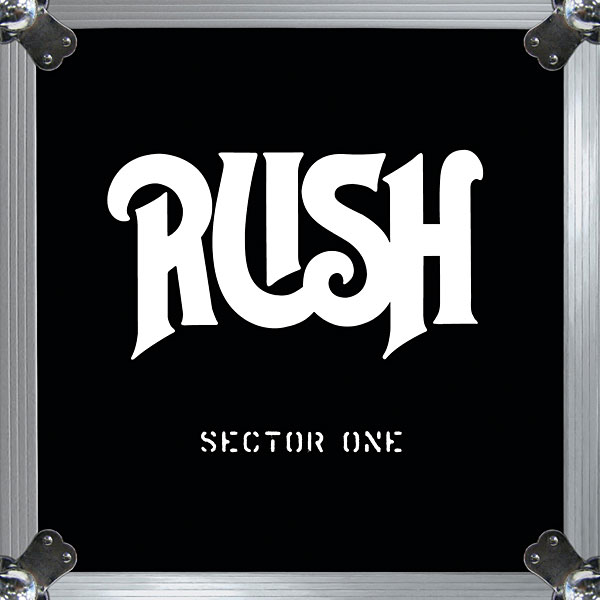 Rush
Sector One (96kHz/24-bit, FLAC)
www.highresaudio.com; Anthem Records n/a cat no.
Sectors was originally released in 2011 as three six-disc box sets, each carrying five of Rush's 15 Mercury albums in chronological order, remastered at 96kHz/24-bit. Sector One and Two are available as downloads, the former including the eponymous Rush, Fly By Night (the first album with drummer Neil Peart who sadly passed away in 2020), Caress Of Steel, the genre-defining 2112 and the band's first live album All The World's A Stage. Sector One includes 11 Live takes, most possessing a little extra vibrancy than their studio counterparts – particularly the standout 'Working Man' (Rush), otherwise denied dynamic contrast. Fly By Night's 'By-Tor And The Snow Dog', the first flowering of the band's progressive future, benefits from added bite and vocal clarity here but, said even as a lifelong fan, Rush's recorded sound has never matched the inventive complexity of their music. PM
Sound Quality: 75%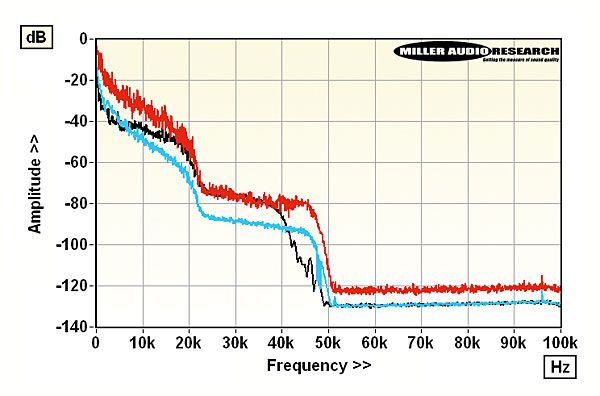 Lab Report
Limited bandwidth and dynamic range of the original tapes is exposed by the 96kHz rendering, but note the debut album is the noisiest of the quintet [black RMS trace]. Levels are normalised to within 0.1dB of the 0dBFs digital limit. PM