Focal Kanta No1 Loudspeaker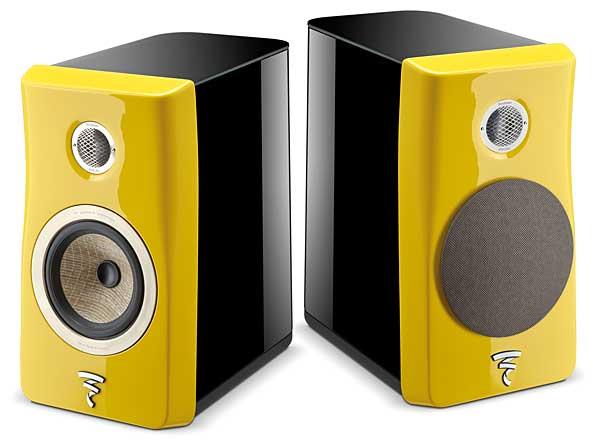 Celebrating its 40th anniversary, Focal continues to diversify and expand – its Kanta range now three-strong
Sitting smack-bang in the middle of the company's vast loudspeaker range, the Focal Kanta series is described as 'a new vision for a premium speaker', no less. Personally I'm not entirely convinced that this is so revolutionary, but the £4499 Kanta No1 still makes a fine case for itself. It's attractive, very well finished and sports some novel technologies. I also like its compactness, which will satisfy modern life's growing need for serious-sounding small boxes – just perfect for your compact riverside apartment, of course. The Kanta No1 is the smallest in the range, its design trickled down from the £6999 No2 [HFN Jan '18] and £8999 No3 floorstanders.
The Kanta No1 is actually one of Focal's most expensive standmounts, aside from the company's truly esoteric high-end designs. Although its drive units – the beryllium tweeter and flax mid/bass – will be of most interest to audiophiles, in the 'real world' its pièce de résistance is the wide range of colour combinations. The cabinet comes in a choice of high gloss black lacquer and walnut veneer. For the former you can specify one of four baffle colours – Carrara White, Gauloise Blue, Solar Yellow and Black Lacquer. With the latter you get to choose between Gauloise Blue, Ivory, Warm Taupe and Dark Grey. Très chic!
Technology Too
This bookshelf/standmount speaker is still a good size at 422x234x391mm (hwd) and certainly substantial enough at 13kg to stay put on your choice of stand or shelf. Focal sets great store by its drive units, with a new 27mm inverted dome tweeter and single 165mm mid/bass driver crossing over here at 2.4kHz.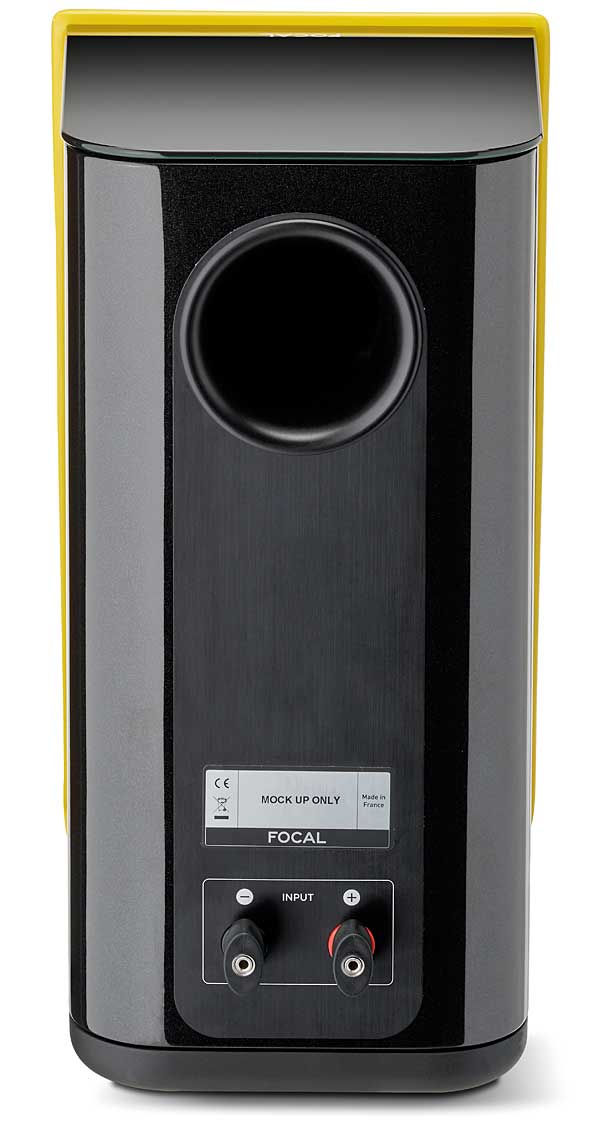 The crossover itself features large tracks to minimise circuit resistance with direct paths from input to drivers, and selected film-type capacitors and low distortion air-cored inductors among its components.The drivers are set into a high-density polymer front baffle, which is apparently some 70% denser than MDF, 15% stiffer and gives a quarter as much again in terms of damping. It is profiled to offer time alignment between the drivers. The rear baffle is made of MDF, and has a largish bass reflex port for which a foam bung is provided for use close to rear walls.
The top plate, meanwhile, is glass, and what Focal charmingly describes as 'beret-type' magnetic grilles are supplied to protect the bass/mid driver. Matching stands are available for a somewhat lofty £899 per pair. The result is a speaker that is said to be, 'the perfect solution for rooms measuring under 270ft² (25m²).'
I found the Kanta No1 easy enough to set up and the aforementioned foam bung is best used if the speaker is situated not far out into your listening room. Downwind of a very capable Cambridge Audio Edge A integrated amplifier [HFN Nov '18], these little speakers proved both reasonably sensitive and able to play pretty loud. Best results were achieved with them positioned half a metre out from boundary walls, toed in at an angle of around 10o. They also take a bit if running in before they start to give of their best…
Window Seat
This latest Focal miniature is self-evidently a high quality loudspeaker. It confers a degree of insight into the recording that's befitting of a product of this price, giving a more open window into the mix than you might hope for from a more affordable design. This makes it an enjoyable listen, in a number of ways. However, as with every loudspeaker ever made, it's not entirely flawless and so I'll begin with the usual caveat about personal priorities and home demonstrations.
I appreciated the smooth tone, good low-level detailing and fine tracking of dynamic accents offered by the Kanta No1, even if there was some slight sense of boxiness to the presentation compared to that of a cost-no-object high-end design. And, if I was to be super critical, the bass was not as extended or as powerful as perhaps I had anticipated, cabinet volume notwithstanding. But this speaker does have a certain 'snap'...
Cut The Mush
This speaker's general smoothness and easy-going delivery of detail is a major plus point, and this should not be confused with blandness. Essentially, you can feed the Kanta No1 a half-decent recording, sit back and enjoy its subtly warm and inviting tone just as its all-pervading suaveness means you never tire of listening.