Echo & The Bunnymen: Ocean Rain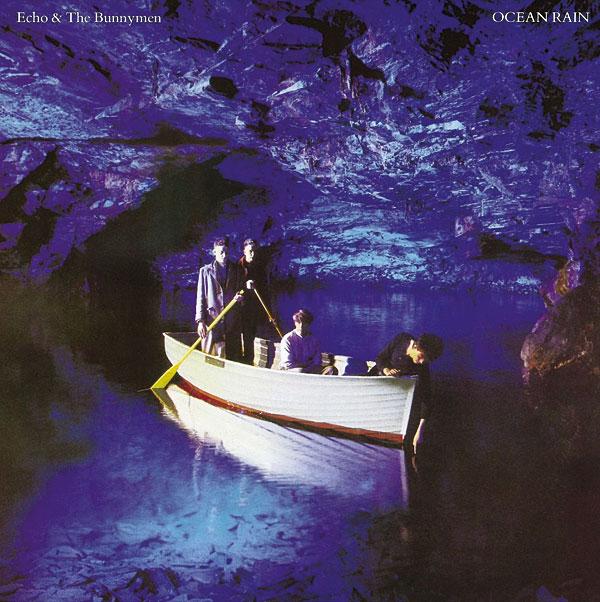 The Liverpudlian post-punk quartet, led by enigmatic front man Ian McCulloch, were told they needed to write some 'killer tunes' after the lukewarm reception to their 1983 album Porcupine. They returned a year later having done exactly that...
The promotional posters for Echo & The Bunnymen's fourth album Ocean Rain proclaimed it 'The Greatest Album Ever Made', a typically provocative quote from the group's singer Ian McCulloch. There were so many bands emerging in post-punk UK that if you wanted to get noticed you had to talk a good game, and with its historical cultural associations, Liverpool was particularly competitive.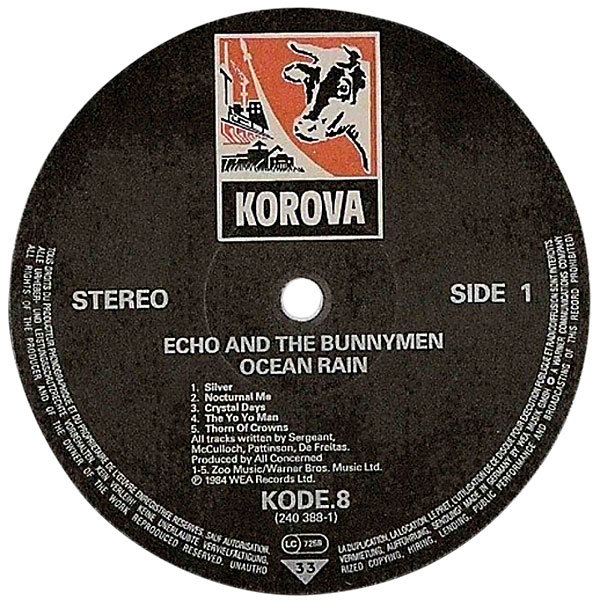 McCulloch certainly relished his Mac The Mouth sobriquet. When asked on BBC Radio 1 in July 1983 how he felt about Echo & The Bunnymen's upcoming concert at The Royal Albert Hall, he just shrugged and said that they would simply transform it into another 'Church of The Bunnymen'.
Past Echoes
McCulloch had formed the band in 1978 together with bass player Les Pattinson and lead guitarist Will Sergeant, Echo being the name they gave their drum machine. They recorded a John Peel session the following year, but although they certainly had something about them, particularly McCulloch's distinctive voice, it all came across as stiff and rather primitive.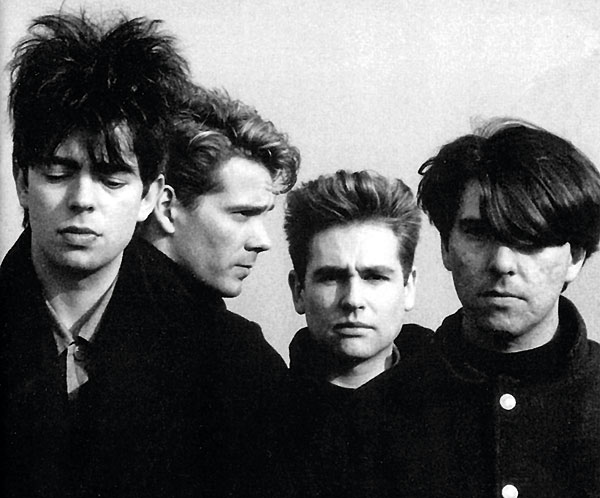 After this inauspicious start the group improved immeasurably with the recruitment of teenage drummer Pete de Freitas. A tight, punchy and imaginative player, he formed a solid yet limber rhythm section with Pattinson, whose bass lines were always in the pocket. Sergeant was a technically limited but imaginative player with incisive chord work and a knack for ear-catching melodic lines, and McCulloch added rhythm guitar. Echo & The Bunnymen now played with a confident swagger, as shown on their 1980 debut Crocodiles. Influences such as The Doors, 13th Floor Elevators, David Bowie, The Stooges and Television had become more discernible in a powerful, spacious approach that was being described in parts of the music press as ushering in a new form of psychedelia.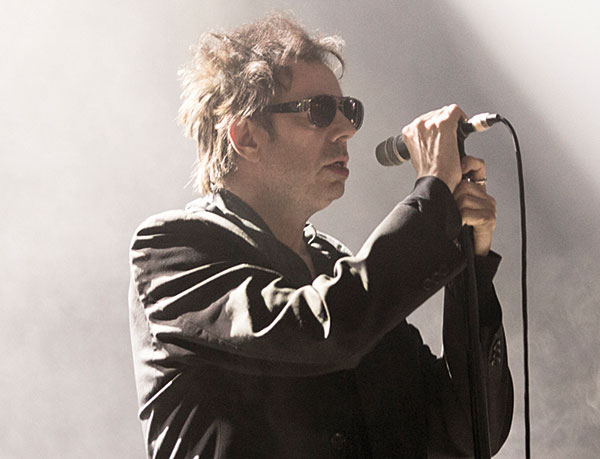 One of the items of apparel deemed de rigueur in the early '80s scene was the overcoat, which appeared to be worn like metaphorical protection against the chill existential winds that particularly affect serious young men. Ian McCulloch was rarely seen without one. As a doe-eyed, pouty, good-looking poetic type with gelled hair, he was a frontman who appealed to both sexes. A single taken from Crocodiles, 'Rescue', with its chorus 'Won't you come on down to my rescue?' proved to be a favourite of lovelorn students.
The follow-up, 1981's Heaven Up Here, was powerful, shadowy and melodramatic, with McCulloch's singing verging on histrionic at times. The singer had told de Freitas to 'get stuck into the toms', which prompted the thundering drum patterns that can be heard on both 'Over The Wall' and 'All I Want'.
Echo & The Bunnymen's popularity was on the increase and Porcupine, released in February 1983, was their highest charting album, reaching No 2 in the UK. It included – and had been heralded by – two of their most popular singles, 'The Cutter' and 'The Back Of Love', both of which reached the Top 20 in the charts.
But with sober reflection, some fans of the band were wondering if McCulloch's unshakeable confidence in the group was beginning to sound like empty bluster. Porcupine was sonically dark and strange, but elements of the material were portentous and half-formed.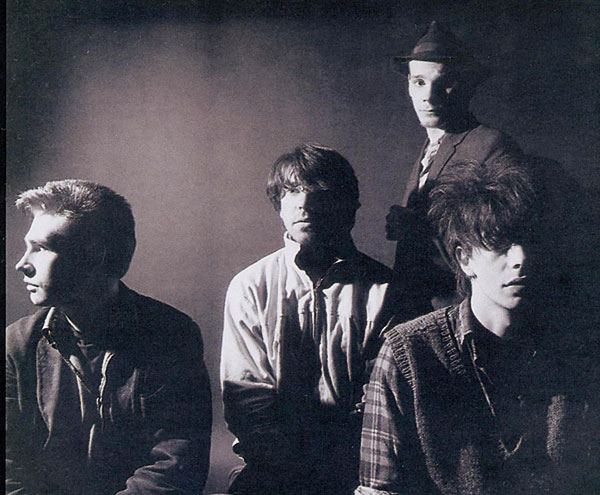 Spiky Reception
Much of it had been worked up in argumentative circumstances in rehearsal and to the listener it sounded like they collectively hoped that McCulloch could give it all some shape by singing some simple lines and then belting them out again a fifth or an octave higher. Reviewing the album in New Musical Express, Barney Hoskyns felt that, '...if the song "Porcupine" is the most shockingly dispirited thing Echo & The Bunnymen have ever done, Side Two horrifies the more for its uniform lack of inspiration'.