De La Soul 3 Feet High...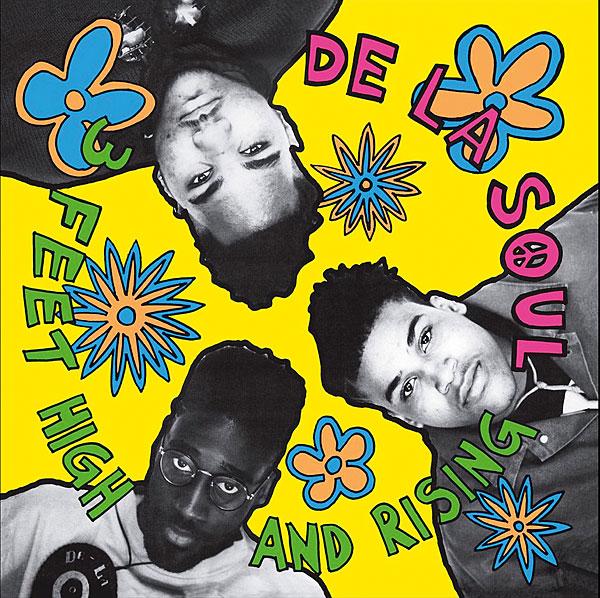 In 1989, a trio of young New York rappers turned the hip-hop world on its head with a playful, skit-filled debut that coined the term 'sampladelic'. Yet over 30 years later, legal wrangles and label fallouts mean we are still waiting for a definitive high-quality release
Given the LP's almost childlike sense of fun, inadvertent originality and youthful irreverence for genre rules, it makes sense that 3 Feet High And Rising first took shape in a suburban high school. It was 1986, and 17-year-old Kelvin Mercer (aka Posdnuous), Dave Jolicoeur (aka Trugoy The Dove) and 16-year-old Vincent Mason (aka Maseo) had been working on their own hip-hop jams, the latter already an aspiring DJ providing onstage beats for local MC Gangster B.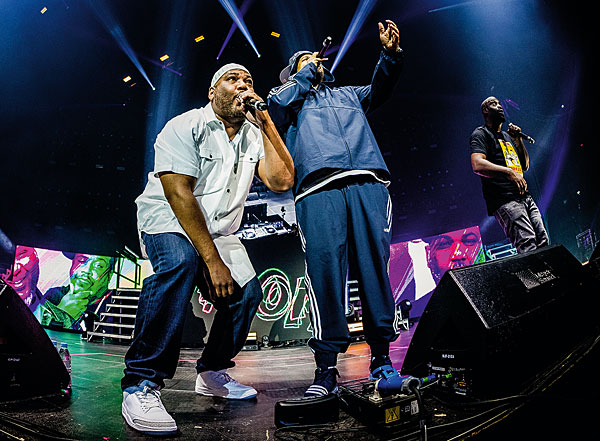 Meanwhile, the boys' music teacher, Everett Collins, was in the process of setting up his own label, with Gangster B his first signing. Collins enlisted the production services of another former pupil, 19-year-old DJ 'Prince' Paul Huston, who was beginning to make a name for himself as part of the Brooklyn rap crew Stetsasonic.
Huston wasn't massively taken by the derivative sound Collins and Gangster B wanted for their record, and Mason agreed. The latter then told Paul about his own group, and handed him a demo of a song they'd come up with called 'Plug Tunin''.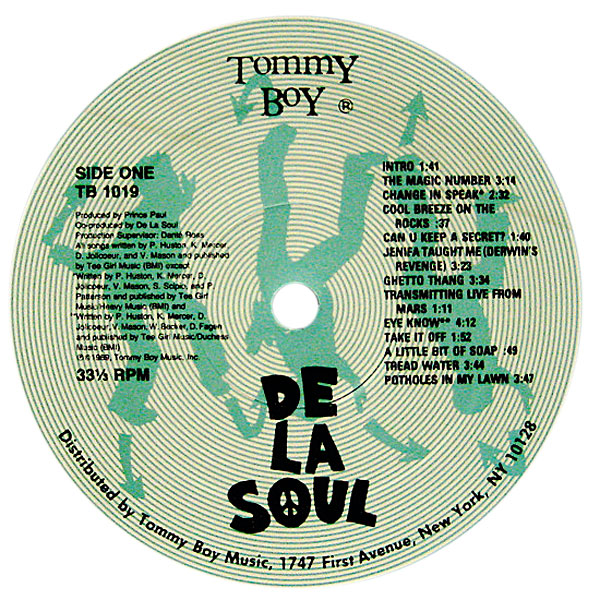 Our Friends Eclectic
This curious concoction had its roots in one of the origin myths the band toyed with: the notion that De La Soul's sound was music being transmitted from Mars by three microphone plugs, each controlled by a member. In the end the trio didn't need a tall tale to help attract attention, but it began their habit of referring to each other as 'Plug One' (Mercer), 'Plug Two' (Jolicoeur) and 'Plug Three' (Mason).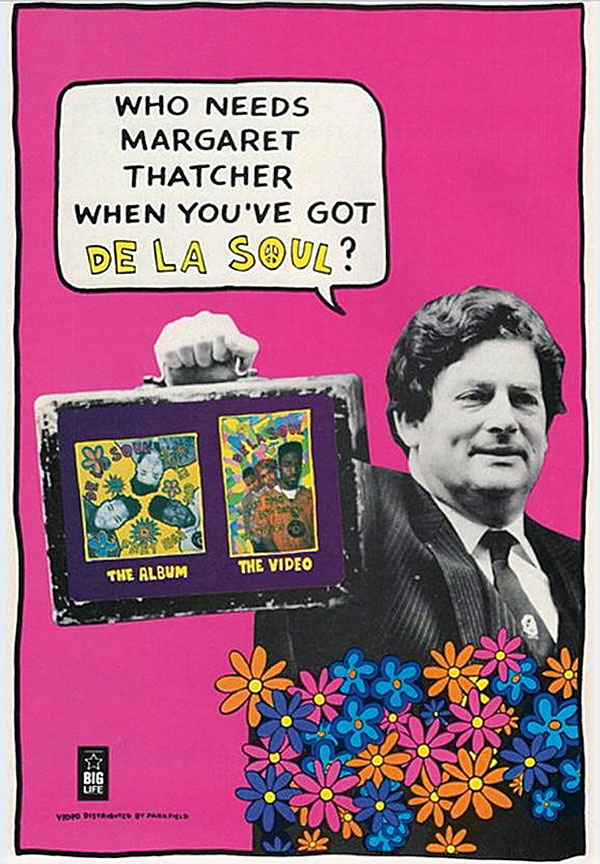 The song, in its first incarnation, was a rap the band recorded over a loop of The Invitations' 'Written On The Wall'. 'It was a doo-wop record', Mercer told Vibe in 2014, 'and I had a little cassette [player] and I paused it like, "Yo, this could be dope".'
Given that Paul himself had ideas that weren't being welcomed into Stetsasonic's more conventional hip-hop sound, he felt there was more he could do with this rough diamond of a demo. 'I added a whole bunch of little things to it', he recalled when interviewed in 2009. 'The extra beats, the break, the little piano, the Billy Joel piece.'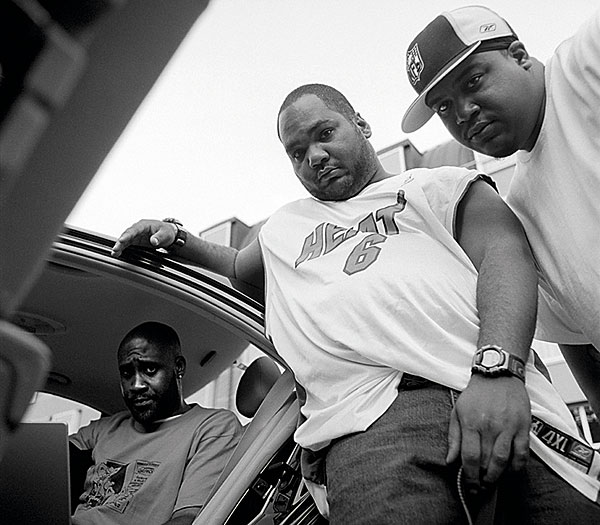 Laughter Lines
De La Soul listened, loved it and a plan was hatched. The boys pooled together earnings from weekend jobs sweeping up at a local flea market, and joined Paul at Calliope studios in Manhattan to record 'Plug Tunin'' as a single along with a B-side called 'Freedom Of Speak'.
Monica Lynch from Stetsasonic's label Tommy Boy liked what she heard and signed them up, with a green light to return to Calliope. As Jolicoeur later told hiphop.com, 'Most of the stuff, you know, it was acting silly and just working on that vibe'. Added Mercer of the freewheeling humour at work, 'There are a lot of things that are respected to this day that were literally just thought of at that moment'.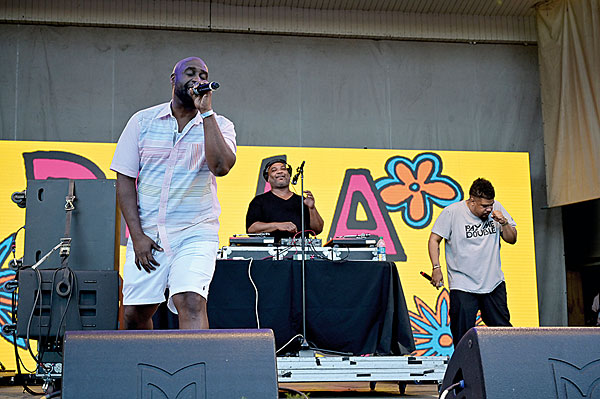 De La Soul's pool of reference for potential samples seemed infinitely wider than that of their hip-hop peers, venturing far beyond the standard breaks and funk grooves to get their loops.
They took snatches of white AOR artists such as Steely Dan (whose song 'Peg' spawned the hook for 'Eye Know', alongside Otis Redding's whistle from 'Dock Of The Bay'); smooth r'n'b such as Hall and Oates' 'I Can't Go For That' (which provides the titular hook for 'Say No Go'); kids' educational ditties ('Magic Number'); and Johnny Cash, whose vocal halfway through 'Five Feet High And Rising' gave the boys a sample and an album title.