Dali Callisto 6 C and Sound Hub Wireless Loudspeaker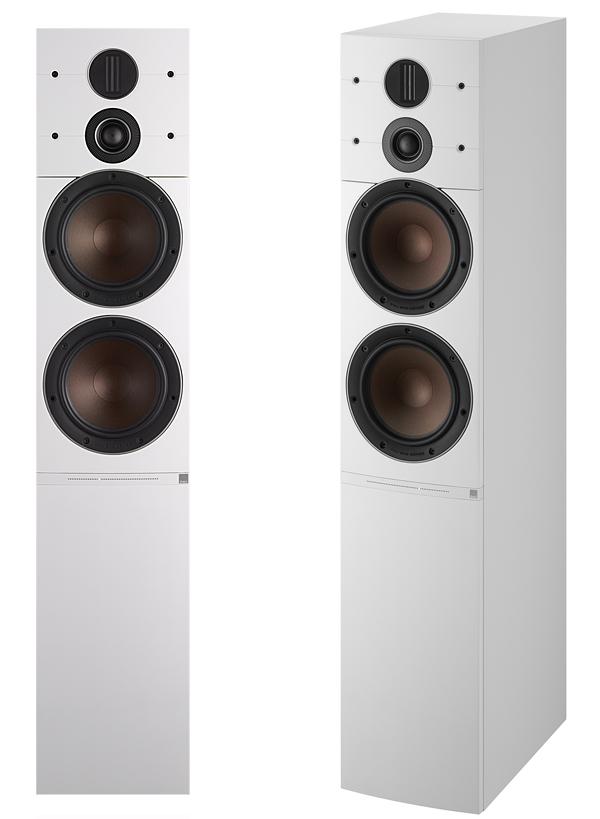 Wireless speakers aren't new, but Dali ups the game with this hefty floorstander and versatile connection hub
Were all the column-inches expended over the years about wireless hi-fi justified, the world's audio cable companies would have long ago gone out of business. Think back a decade or more and we were already being told that our music was about to come from miraculously-powered speakers attached to nothing, yet able to pluck all the music available in the world out of thin air and play it in quality previously unimaginable.
Admittedly we've got bits of that now, what with streaming services such as Spotify and Tidal, multiroom audio brands like HEOS and Sonos, and even battery-powered pocketable Bluetooth speakers able to extract a sound from our phones that's at least listenable, if hardly room-filling. What we don't have is that dream ticket of all those factors brought together, but the latest stab in what looks like the right direction comes from Dali, in the form of the floorstanding Callisto 6 C speakers, at £3199 a pair in black ash or white.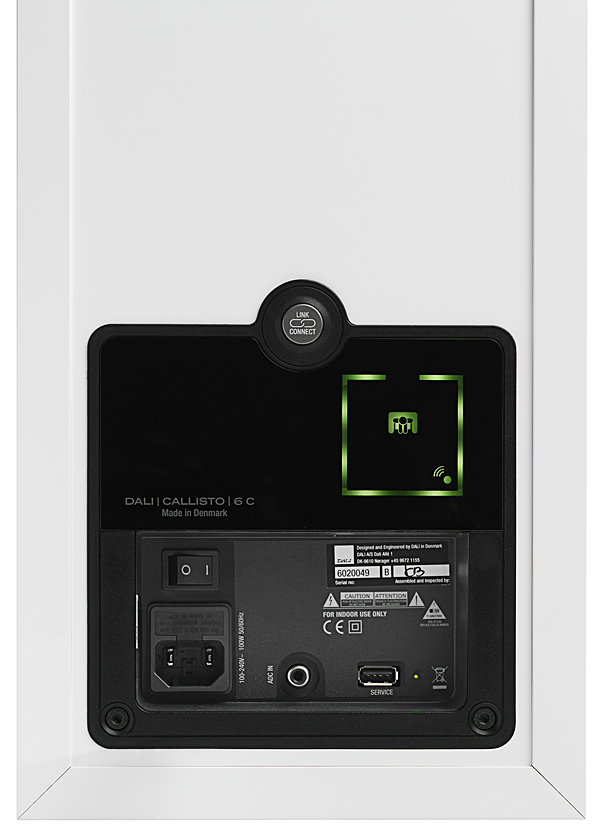 Offboard Hub
True, they're not completely cable-free, still needing mains power, but signal transfer to the Callisto 6 C is wireless, and capable of 96kHz/24-bit transmission from the company's £549 Sound Hub. This acts as the control centre for the speakers, as well as allowing you to hide away the rat's nest of wiring involved in getting a signal from conventional components into the Callisto system. The BT-controlled Sound Hub could be easily stashed away in a cupboard, but it looks quite striking with its curvaceous lines and volume display in the central control.

There are actually two speaker models in the Callisto lineup, the smaller 2 C being a standmount model at £2399, but using the same active crossover/amplification set-up as this 6 C floorstander. Both speakers are made in-house by Dali, cabinets an' all, and they share drive units as well as amps – it's just that Big Brother doubles up on the bass drivers, with two 6.5in units in place of the smaller model's single one.
Dome Plus Ribbon
Actually, let's make that 'made beautifully in-house' – Danish Audiophile Loudspeaker Industries (DALI) has been making speakers for well over 30 years at its base in Nørager, on the Jutland peninsula – an area known for its high-quality drivers and enclosures – and it shows in the quality of design, build, fit and finish here.
The bass drivers use low-mass wood-fibre cones, with a pole piece in the motor assembly made in Soft Magnetic Compound (SMC) in order to reduce mechanical and electrical losses while maintaining magnetic power. The technology is derived from the Opticon and Rubicon speakers and the drivers were developed in tandem with the amplification, the characteristics of the two optimised to complement each other.
Treble is in the hands of a hybrid driver assembly, which takes over at the 2.7kHz crossover point, and combines a 29mm soft dome tweeter with a 17x45mm ribbon driver, thus taking the frequency response out to a claimed 30kHz. The ribbon is a 'magnetostatic' design, with its diaphragm suspended in a strong magnetic field, and in combination with the dome gives a module extending all the way down to 2kHz, and designed for very wide dispersion.
The power section of the speaker actually comprises three modules in one unit – the amplifier, crossover and power supply. The Class D amp is a 50W nominal design capable of 300W under dynamic conditions, while the DSP-based crossover feeds a 24-bit Burr-Brown stereo DAC (one 'channel' bass, the other treble). This feeds the amplifier after the analogue master volume control.
Direct Hook-Up
If you really don't want to go 'wireless' and stump up the cost of the Sound Hub then it's worth noting that the Callisto speakers also have an RCA analogue audio input apiece, with an ADC inside, so could be driven directly from a conventional preamp. When this is used, the touch-sensitive volume control atop each speaker is bypassed, and the preamp takes over.