The Clash: London Calling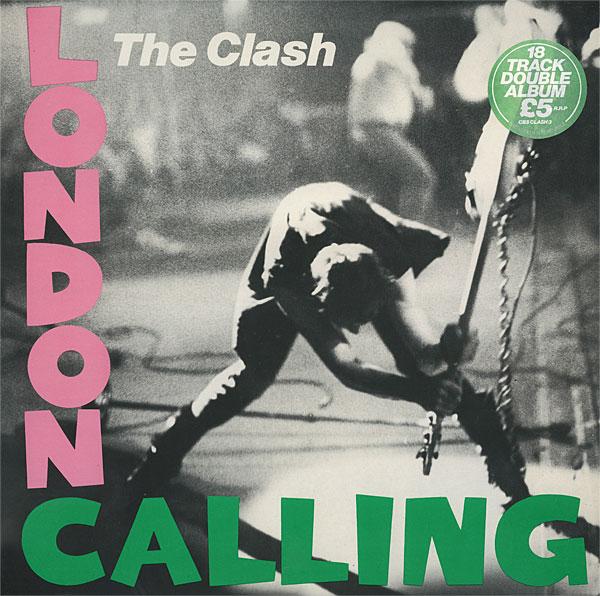 Come 1979, punk was pretty much over. Would one of its leading lights fade with it, or could the band capitalise on their UK success and clamber to even greater heights without losing the force and the fire that made their first two albums so compelling?
The Clash were formed in 1976 after guitarist Mick Jones attended a Sex Pistols gig in the February of that year and realised that the whole UK music scene was about to change. Keith Levene, Jones's former bandmate in London SS, was drafted in on guitar, Terry Chimes played drums and the three were joined by Paul Simonon, who'd had aspirations to be a lead singer but decided to buy a bass guitar instead. Essentially he was learning on the job. Joe Strummer who had been in the pub rock band The 101ers was the new vocalist and after Levene left he also played rhythm guitar. Simonon thought up the group's name.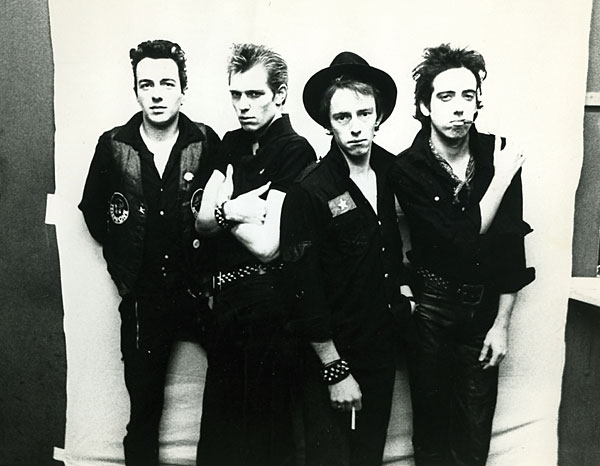 Out Of Tune
For some, punk rock chimed with the revolutionary ideas of the '60s counterculture, and at the start, before Bernie Rhodes took over, The Clash were briefly managed by both Caroline Coon, a journalist and an important figure in Release (the charitable organisation that gave advice on drug use and drug law), and Barry Miles who had founded the underground newspaper International Times.
Early footage shows the band ragged and out of tune. NME journalist Charles Shaar Murray opined that they were a garage band who should be 'speedily returned to the garage, preferably with the motor still running', although he later became a committed fan of the group.
Rhodes insisted The Clash write about issues rather than personal feelings and on their self-titled 1977 debut LP, that tack was exemplified by the dole-queue doldrums scenario of the song 'Career Opportunities', while 'Garageland' was a riposte to Murray's criticism.
The group were always keen to present a unified gang-like image, from their paint-spattered clothes in the style of Jackson Pollock, which were also stencilled with slogans like 'Sten Guns in Knightsbridge' and 'Under Heavy Manners'. These were soon ditched and when they made a trip to Belfast in 1977 they took the opportunity to be photographed posing in leathers and looking mean in front of barricades patrolled by troops.
When punk began to take hold in the UK in a big way, battle-lines were drawn up. It was important for these new groups to at least put forward the idea that they had sprung fully formed out of the void, like a horde of safety-pinned avenging angels intent on kicking over the statues of progressive rock titans, stadium rockers and tax exiles like Rod Stewart, who they saw as redundant, and 'boring old farts'.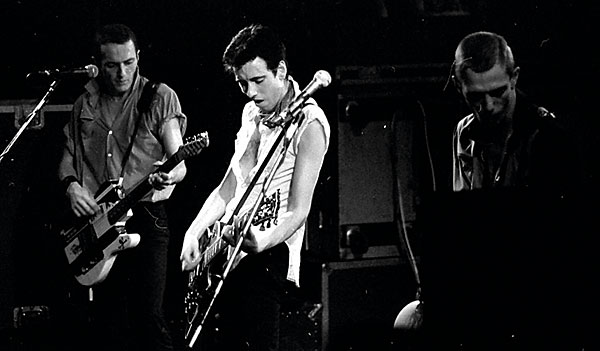 Mark Perry, who started the DIY punk fanzine Sniffin' Glue in 1976 and played guitar and sang in Alternative TV was also Deptford's most avid Emerson, Lake & Palmer fan, but he was keeping that quiet. He explains the magazine's ethos: 'There was a year zero attitude, but if you are going to build something up you need to criticise what went before – it's a way of empowering yourself. It would have diluted the message somewhat if we'd said, "Yes, The Clash is the thing – we like Pink Floyd as well". It just wouldn't have worked.'
The Clash also made statements of independence like, 'I'm So Bored With The USA' on The Clash and '1977', the B-side of 'Remote Control' the lyrics of which stated there would be 'No Elvis, Beatles, or The Rolling Stones' in that year. They were irrelevant now. Finito.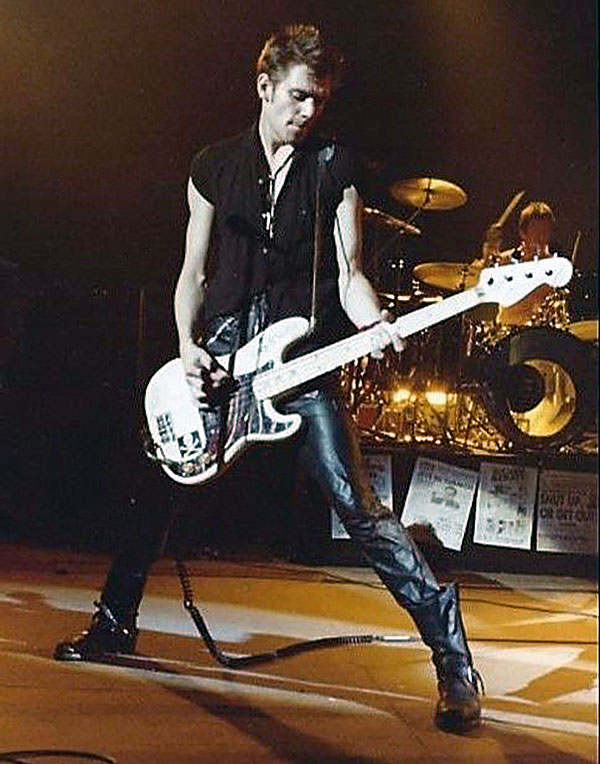 Crimson Faced
But things were rarely quite what they seemed. Simonon said that he hated Led Zeppelin so much that even looking at one of their album covers made him want to throw up. The same could not be said for Mick Jones, but he wisely kept his admiration for that group's guitarist Jimmy Page under wraps, while few knew that NME journalist Nick Kent had first met Joe Strummer while they were watching King Crimson at the Plumpton Festival in 1969. Strummer was a public schoolboy and a diplomat's son, but made it clear he was not like those other public schoolboy diplomat's sons.
Punk Dies
This perpetuation of the media image of a punk was at times pushed by the band to cartoonish lengths as Barry Miles noted in his memoir, In The Seventies: 'Paul Simonon said he used to get drunk every night and go around kicking people and smashing up phone boxes, but now he had the band as a means of expression and he hoped the audience would find their own bands, or find some creative outlet for their energy.