Buzzcocks: Another Music In A Different Kitchen
Powered by twin guitars, pop-style melodies, hyperactive drumming and unusual song structures, this debut album from the youthful Manchester punks – now signed to a major record label – showed they were a force to be reckoned with...
When punk broke in the UK in 1976, much was made in the media of the confrontational 'us and them' relationship between this New Wave and the old wave of progressive rock and big stadium acts. But more importantly, it prompted the rapid growth of independent record labels, with some groups even financing and making their own records. And with the establishment of a closer relationship between bands and their audience, local scenes began to blossom, with the spotlight turning away from London. Manchester band Buzzcocks played an important role in both respects.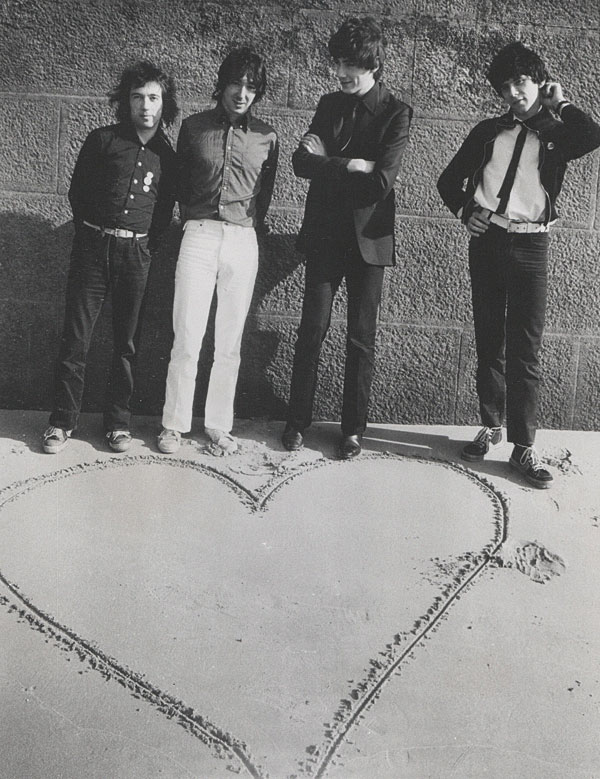 Starting Pistols
Buzzcocks formed in June 1976. Pete Shelley (née McNeish) had taken guitar lessons as a teenager and always dreamed of being in a band. He'd drifted in and out of jobs and academia, and briefly studied for a diploma in Electronics at Bolton Institute of Technology, where he met aspiring singer and lyricist Howard Devoto (née Trafford). Devoto had read reports about The Sex Pistols, and before he'd even seen or heard them was inspired to post a notice at college for people to join his own rock band. Shelley was the only respondent.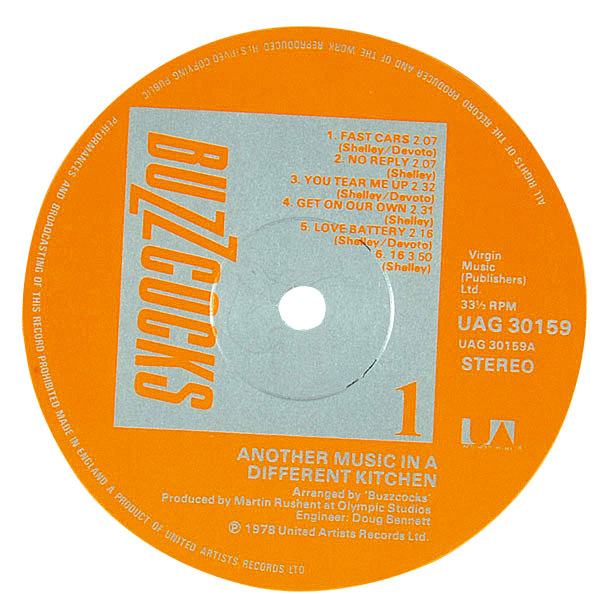 The name of their band came about in a bizarre way. Devoto saw a review of TV show Rock Follies, which included the line '...getting a buzz, cocks!'. They advertised for another guitarist and met up with Steve Diggle at The Sex Pistols' first gig in Manchester on June the 4th, where Shelley was on ticket-collecting duty. As Diggle later recounted to Ian Fortnam of Classic Rock magazine, the trio talked about 'Three-minute songs with a bit of angst, individuality and art'.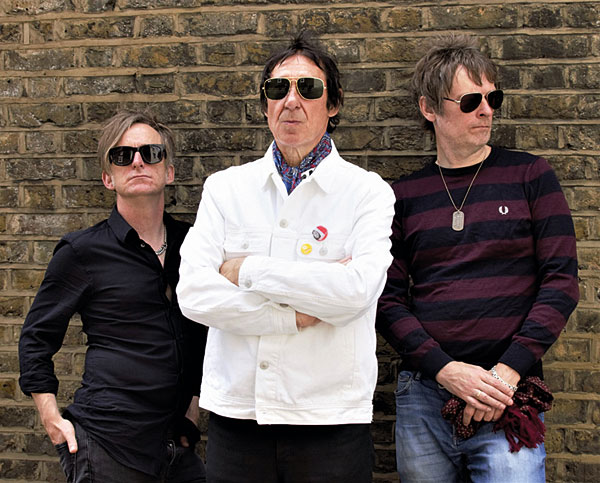 A former mod, Steve Diggle had grown up with art – his brother is the abstract expressionist painter Philip Diggle – and with a love of '60s pop, German avant-gardist Karlheinz Stockhausen and '70s krautrock. He recalls that a few days after this meeting the three bonded further while attending a Can concert in Manchester.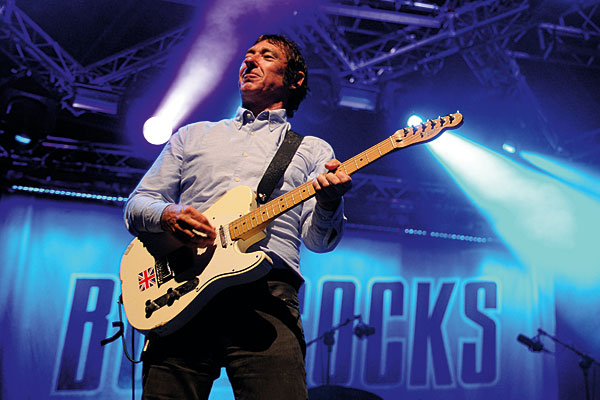 Everything about Buzzcocks developed at pace. They soon established a setlist and on July the 20th played their debut gig supporting The Sex Pistols at the Manchester Lesser Free Trade Hall. Sounds journalist Jonh Ingham reckoned they sounded rather like the 'Pistols, with Devoto singing 'the strangest love songs you've ever heard', including cover versions of Captain Beefheart's 'I Love You, You Big Dummy' and The Troggs' 'I Can't Control Myself'. Shelley played a budget Japanese Starway guitar, which he'd bought secondhand for £18, minus the top section that had broken off when he got 'carried away' in rehearsal. It's hard to think of anything more punk.
Buzzcocks were the first punk outfit to start their own record label, New Hormones, and in December 1976 went into Indigo Studios in Manchester, with Martin Hannett producing, and recorded the Spiral Scratch EP, which they released on January the 29th 1977.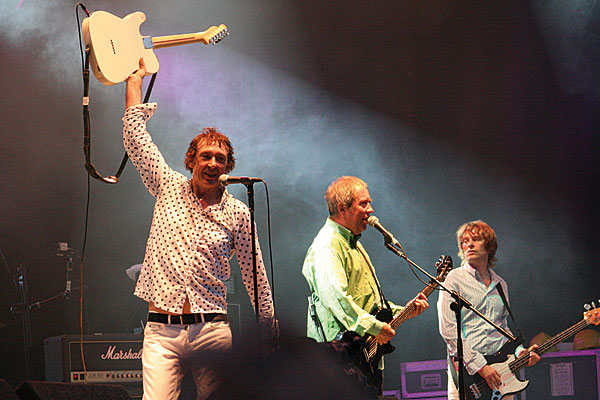 Acting Dumb
The leaflet that accompanied the first batch of EPs, all put into the sleeves by hand, declared: 'It is almost certainly going to be a limited edition release. There won't be much advertising'. Yet the EP went on to sell over 16,000 copies. The opening track 'Boredom' was their witty, satirical take on the theme, which fed into punk, of disaffected teenagers with nothing to do. 'You know me, I'm acting dumb/You know the scene, very humdrum', sneers Devoto, while the song is punctuated by Shelley's reference to that state in his two-note, on-off guitar solo.
Devoto compounded the idea by leaving the group as the EP was released, saying how easily bored he could get doing the same thing. He went on to form Magazine.