Benz Micro Ace Sh (£595)
A cost-effective Swiss offering that gets to the heart of the music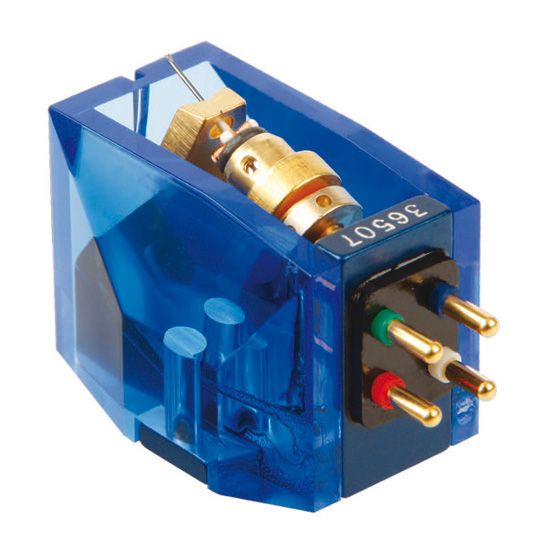 With a background in developing delicate instrumentation (including Swiss time pieces), turning his hand to styli and cartridges seemed an obvious step for music-loving Ernst Benz, who founded Benz Micro and subsequently released a number of high-end MC cartridges from the 1980s onwards. In 1994 Ernst retired, selling Benz Micro to his friend and long time product collaborator Albert Lukaschek who still runs the company today.
The Swiss pedigree is obvious from the packaging and accompanying accessories alone, which include a circular bubble level and stainless miniature screwdriver. The Micro ACE is the third model up in Benz's MC-only product line, priced alongside a low output version distinguished by its red casework, and the cheapest to feature a solid boron cantilever and line contact stylus, rather than conical or elliptical profiles.
Thanks to the inclusion of threaded mounting holes, no nuts were needed during set-up, which was welcomed as, with its exposed generator and lack of stylus guard, any mistakes could have been costly. While the translucent shell projects the vital parts inside, its chamfered and reflective sides could not be said to facilitate precise alignment.
FAST DELIVERY
The Benz Micro was treated to over 40 hours' run-in on an old Sting LP, Gordon Sumner then happily stepping aside for Tim Buckley's 1972 album Greetings From LA [Warner K46176], the first of Buckley's final three funk fusion albums and an ultimate display of his vocal gymnastics.
The ACE shone here, treating the competing instruments within 'Devil Eyes' as simultaneous solos without allowing any particular one to dominate. We were struck by the range of Buckley's voice, which sounded textured and live. During 'Devil Eyes', as his lyrics were thrown around the listening space you could visualise his head rocking back and forth from the microphone, lost in his performance.
Overall, its bass was bouncy and lithe; the Benz's delivery was fast too. Jimmy Page's guitar solo during the up-tempo section of 'Down By The Seaside', from Led Zeppelin's 1975 album Physical Graffitti [Swansong SSK89400], cut in with a visceral sting and we could hear the different treble settings on his Gibson with each section. That said, such a revealing top end could become fatiguing, especially at generous volumes.
In the Adagietto from Mahler 5 with Barbirolli and the New Philharmonia [EMI SLS785], the Benz delineated the individual violins with almost clinical precision. It did not convey the ambience of the venue (Watford Town Hall, 1969) quite as well as it had with the Buckley LP but the performance still remained sublime.
VERDICT
The Benz ACE took the top spot for delivering a level of detail and realism beyond the other cartridges in our Sept '11 Group Test. It could remove layers from a recording to expose the live performance – to spine-tingling effect.

Originally published in the Yearbook 2011